Allotment Project: work party dates announced.
Exciting news about the Eastlands allotment project. Save the dates for the work parties on 14th April, 26th May and 30th June.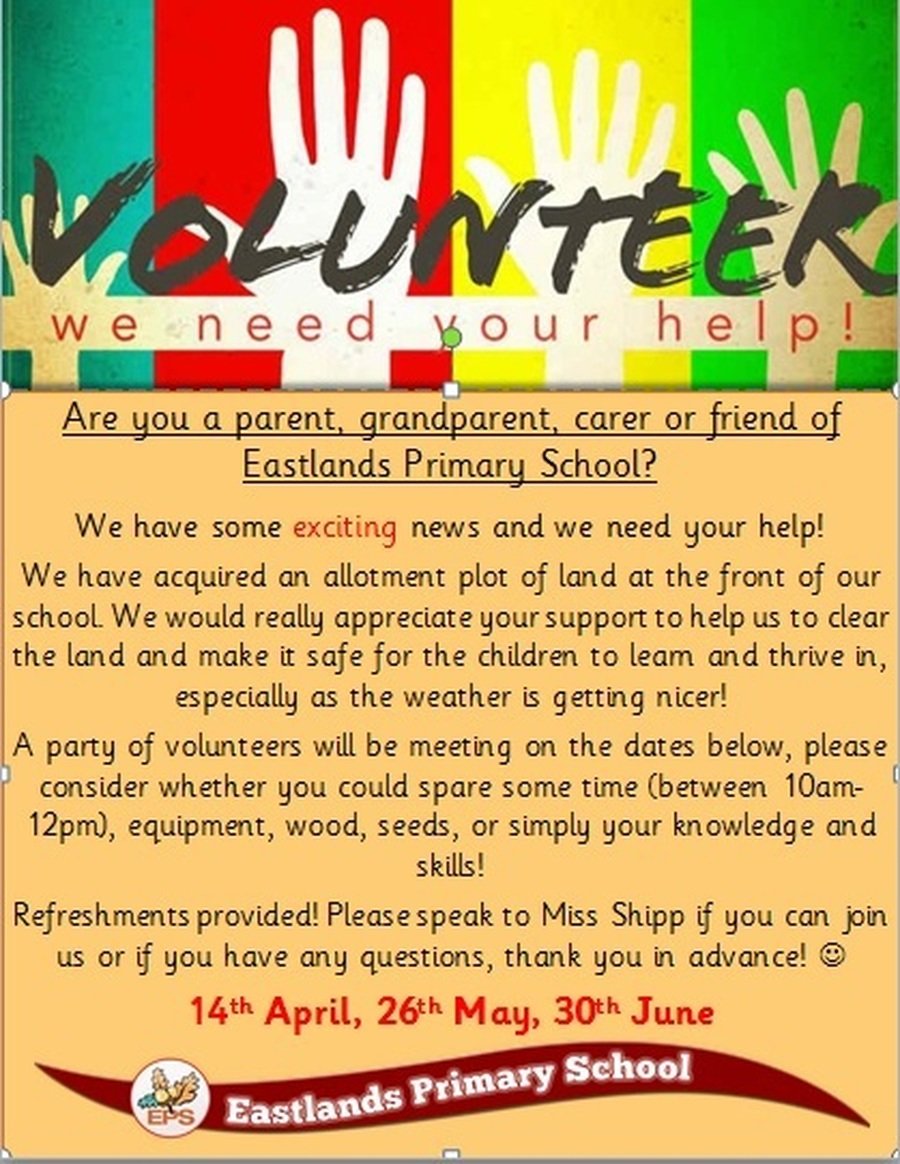 4 March 2019 - World Book Day (Week!)
We are celebrating World Book Day this year at Eastlands with the following a number of events during the week beginning Monday 4th March.
Download the flyer here: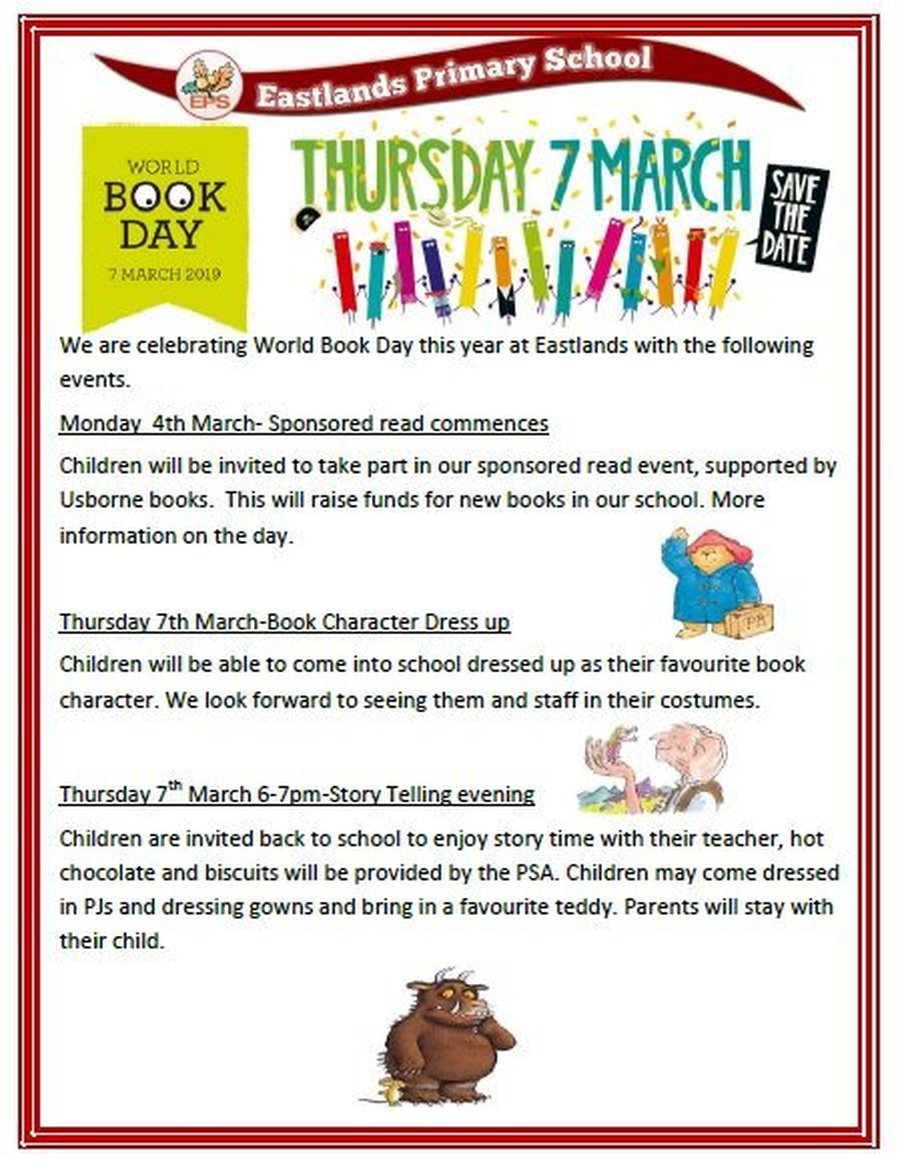 8th February 2019 - Shoebox update
We thought you might like to see the letter we received from the organisers of the Christmas shoebox appeal, which Eastlands families supported so brilliantly in 2018. Your shoeboxes really do make a difference!
2nd January 2019 - A New Year
Happy New Year to you all. We hope you have enjoyed the holidays and will soon be ready to return to school. Monday 7th January is a school training day and closed to children. We look forward to seeing you on Tuesday the 8th! Please remember warm outdoor clothing for playtimes and named PE kits. Looking forward to a busy half term ahead.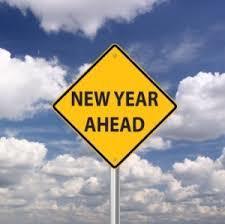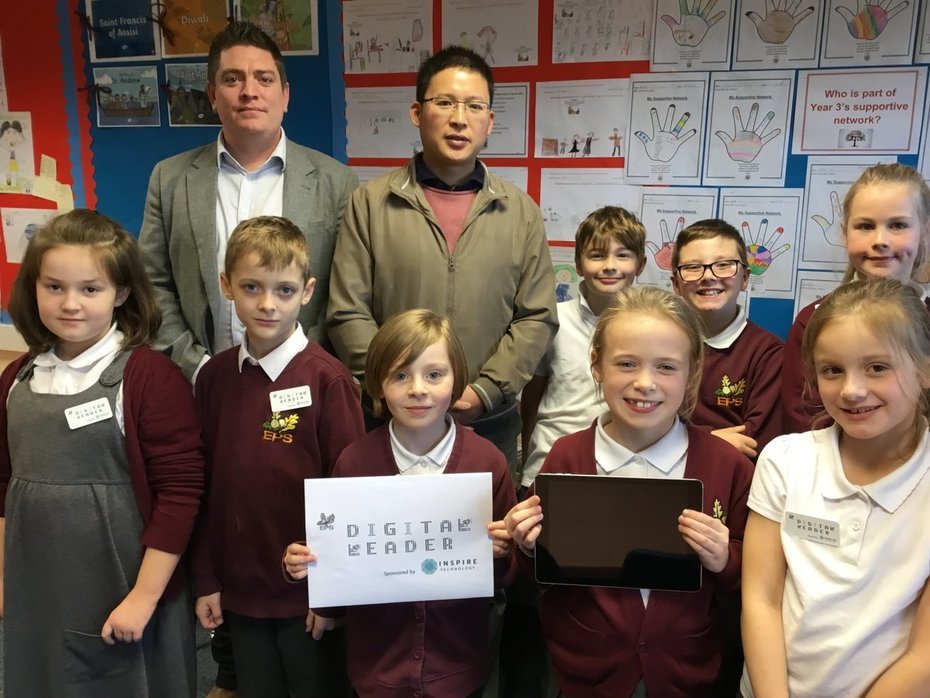 21st December 2018 - End of Term
As we come to the end of a very busy first term, we would like to wish all of our school community a very happy and peaceful Christmas break.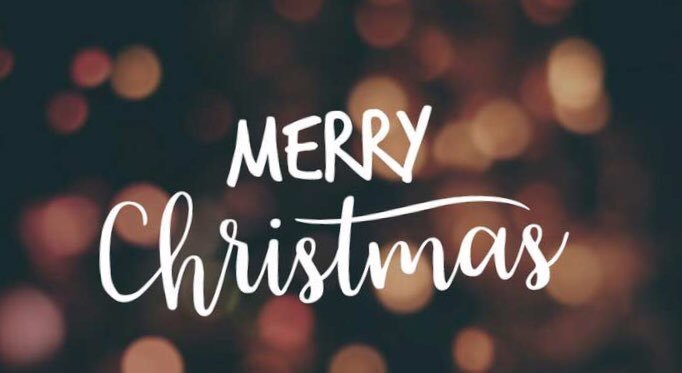 13th December 2018 - Christmas Dinner
Christmas dinner was most definitely a winner this year! An amazing meal to share with our friends, teachers and teaching assistants. Thank you to the kitchen staff for working hard to cook this for us all to enjoy. Happy Christmas!
12th December 2018 - Visit To The Pantomime
It is that time of year already where the whole school visit The Belgrade Theatre in Coventry. Everyone watched Sleeping Beauty and joined in with all 'he's behind you and oh no he isn't.' A huge thanks to the Eastlands PSA for funding the coach travel, and to all parents and staff who helped on the day.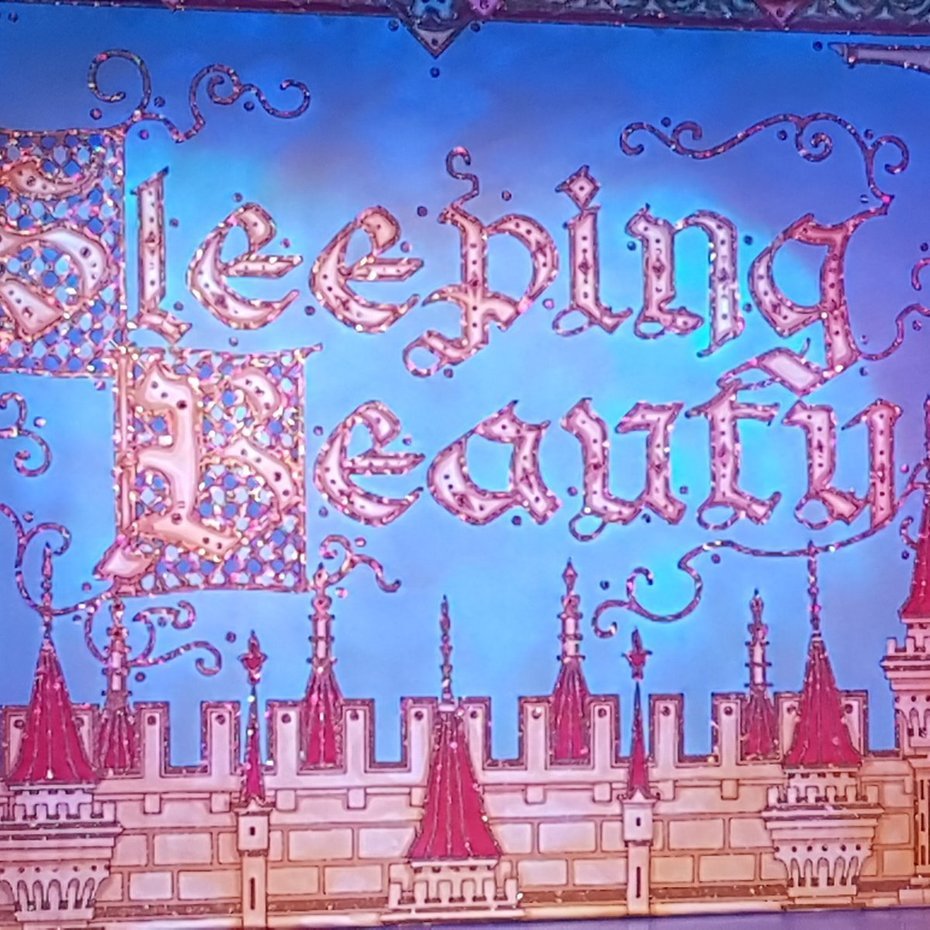 30th November 2018 - Christmas Fayre
Wow it was incredibly busy this evening at the Christmas Fayre. Lots to do, win, see and eat in the school hall. Even Father Christmas made an appearance to talk to the children and the adults. Thank you to our PSA for organising this amazing event and thank you to everyone who came to support our school.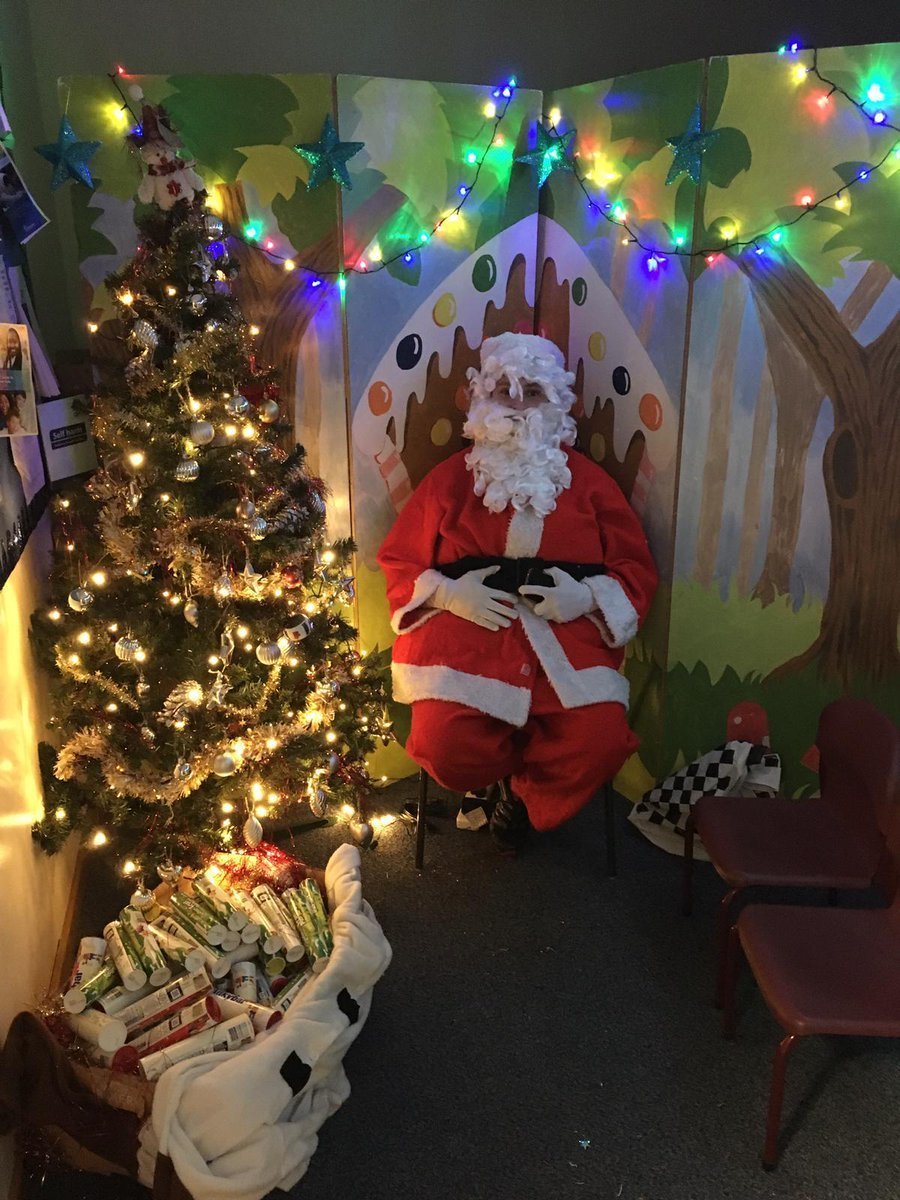 16th November 2018 - Operation Christmas Child
Many thanks to all the children and their families who have sent in donations and filled boxes for Operation Christmas Child. Boxes were also made by each class. Somewhere in the world, a child will be thrilled to receive these. Thank you.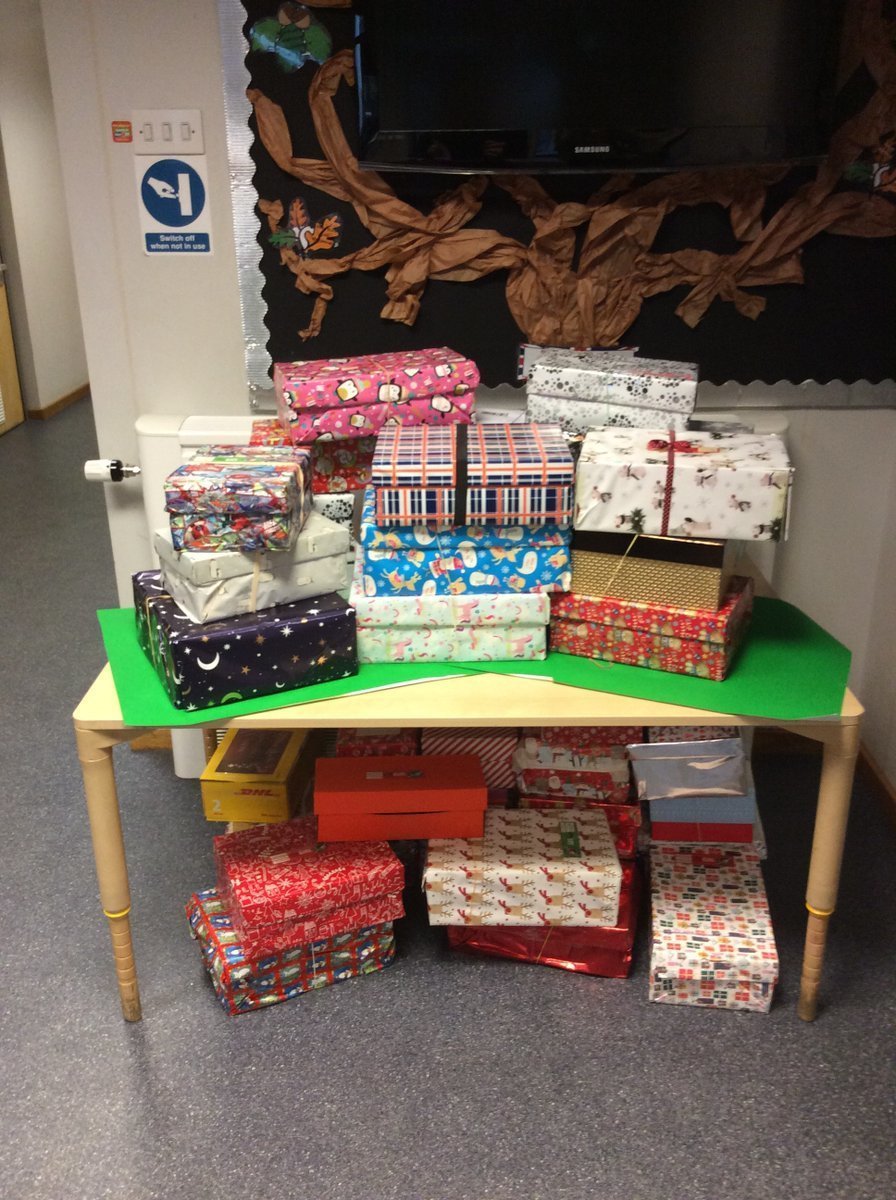 15th November 2018 - Upcoming Event
8th November 2018 - Remembrance Day
Children across the school have been working hard creating a Remembrance display to mark the 100 year anniversary of the end of World War 1. The names are of the men from the Eastlands Parish who gave their lives in both World Wars. A very thought provoking display at the entrance of our school.
5th November 2018 - New Half Term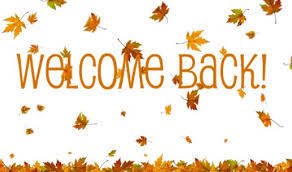 Welcome back to school for the 2nd half of our Autumn Term. We have a visitor in school today, Mr Singh from the Sikh Education Trust. He will be taking a whole school assembly and he will be talking to some of our classes about Sikh traditions and festivals. (See our assemblies page for a video about his visit http://www.eastlandsprimaryschool.co.uk/children-1/assemblies .) Keep an eye out for the November newsletter for dates and information.
25th October 2018- Before and After School Club Survey
Please complete our parents before and after school club survey to inform us of the current need for the provision. The survey will close after half term. Thank you.
Please note this survey has now closed. Thank you to everyone who took part.
23rd October 2018 - Spooky Disco
It was dark and spooky this evening for the PSA Spooky Disco! Amazing costumes and great moves on the dance floor. Thank you to the PSA for organising a spooktacular event for our children!
15th October 2018 - A Surprise From The Postman For The Before And After School Club!
There was a buzz of excitement in the before and after school classroom today. The children sent congratulations cards to Harry and Meghan when they got married in May. Today they received a thank you card and a letter from Kensington Palace!
14th October 2018 - Wear It Pink Day
Today is school there was a lot of pink! Pink hair, pink t shirts and even pink socks! It is all in a good cause to raise for for Breast Cancer Research. There was even a cake sale, with pink cake! Thank you to year 5 for selling the cakes at break time and to everyone who donated to this worthwhile charity.
14th October 2018 - PSA
After our plea for volunteers to be part of our PSA, we are very pleased to say that our PSA will continue. Thank you to everyone who volunteered to be part of the team. Also thank you to all of the parents who are continuing to be part of the PSA. Very quickly the PSA have put together their first event.. The Spooky Disco! We hope you can attend to show your support. If you would like to support the PSA, they have their next meeting on Wednesday the 7th of November at 7.30pm at Table Table on Clifton Road. This will be primarily to discuss the Christmas Fayre and start organising stalls, games, volunteers etc. New faces always welcome.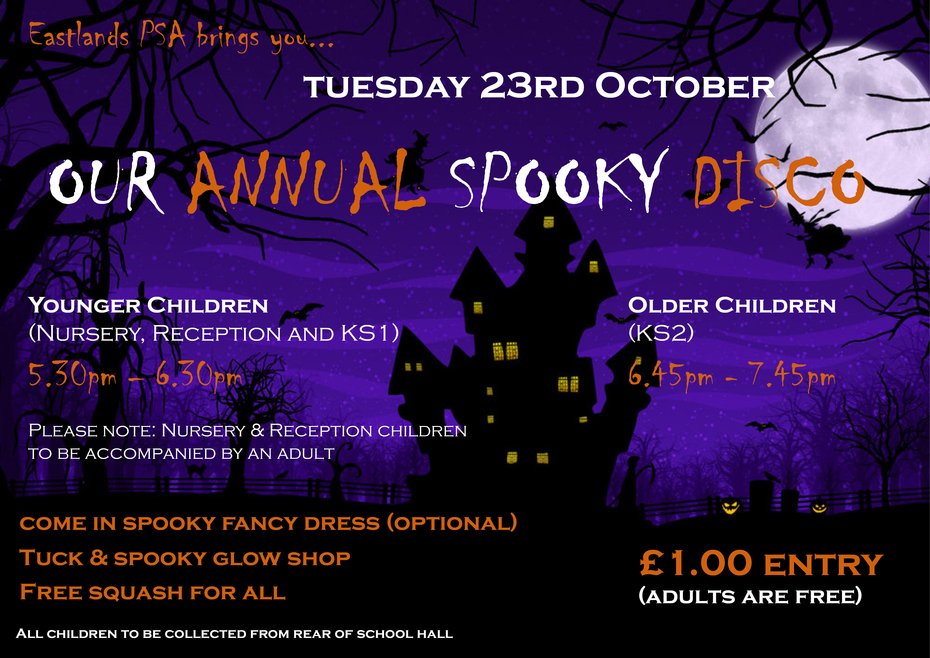 27th September 2018 - Help Needed, Get Involved!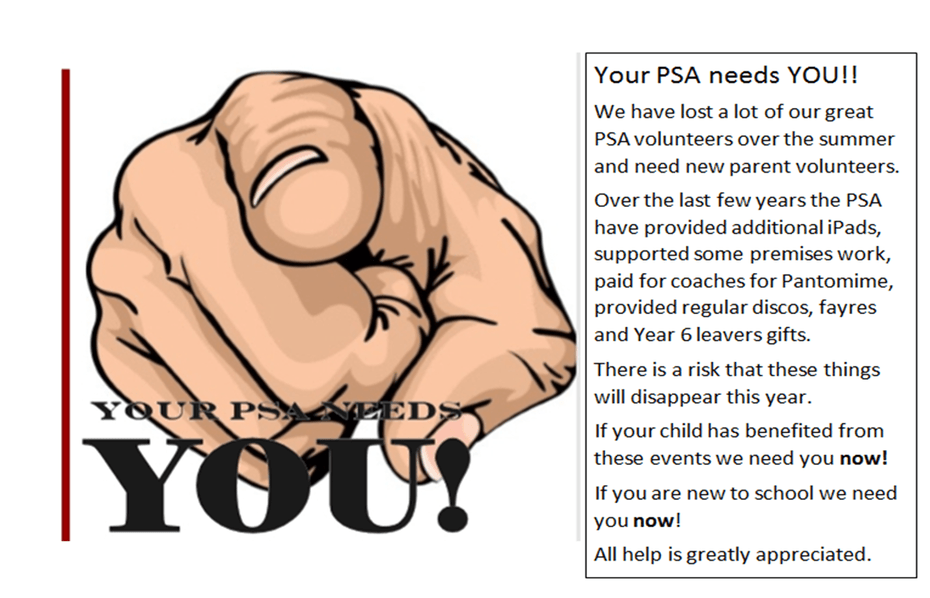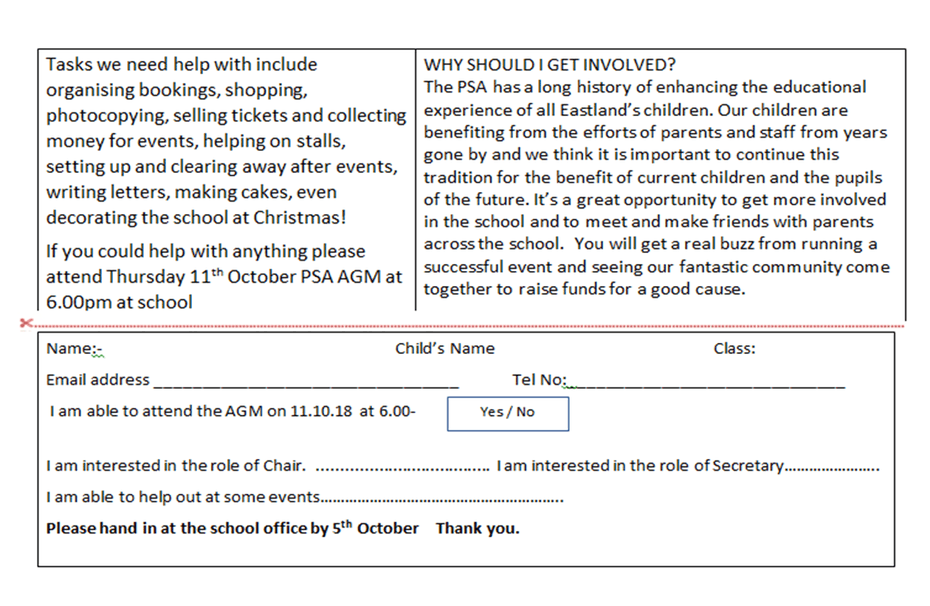 25th September 2018 - Adult and Community Learning Opportunity.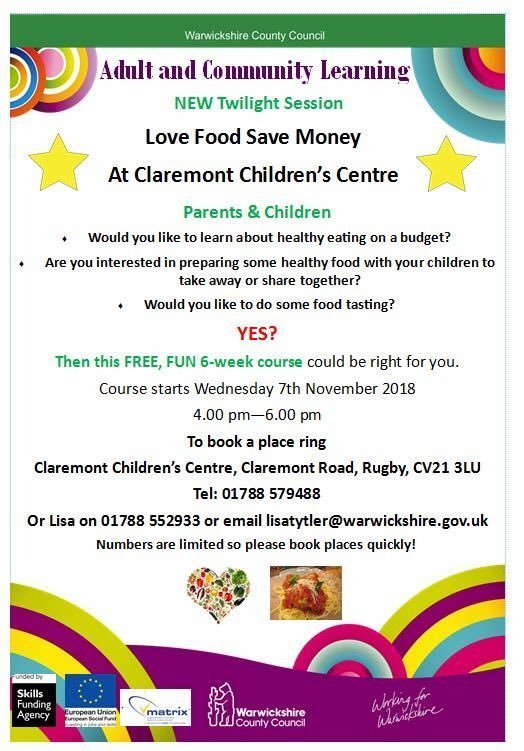 16th September 2018 - NSPCC Visit to Eastlands
This Wednesday, the NSPCC will be visiting Eastlands to deliver their Speak Out, Stay Safe programme to Years 1 - 6. There will be a separate KS1 assembly and KS2 assembly. For more information, visit the NSPCC website nspcc.org.uk/schools. Years 5 and 6 will be taking part in a workshop on Wednesday 26th September. We will also be holding a session for parents from the NSPCC and O2 on Monday 8th October at 2.15. More information will follow soon. Keep an eye on our letters to parents webpage.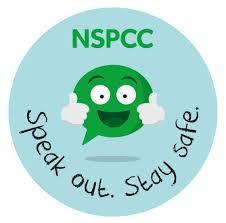 16th September 2018 - Eastlands PSA
Eastlands Parents & Staff Association are holding their AGM on Thursday 20th September, 6pm at school. All parents are invited - new faces are always very welcome.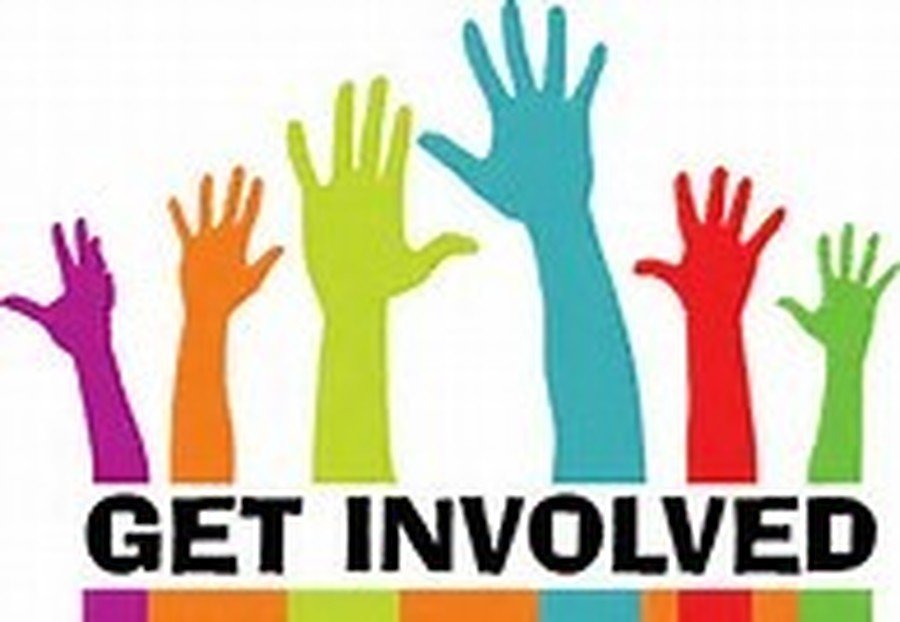 12th September 2018 - Meet New Class Teachers
Meet and greet session on Monday 17th September for Reception to Year 6 classes. From 3.20 until 3.40. It will be an opportunity to meet new teachers and gain information on the coming year. We hope to see you there!

5th September 2018 - Welcome Back!

10th June 2018 - Year 6 in Skern
Our Year 6 children are currently on a residential trip to Skern in North Devon. Take a look at their adventures!
24th May 2018 - Summer Fete - Message From Our PSA
Hello just to let you know the school summer fete will be held Friday 29th June from 3.30pm to 5.30pm. We need your help to make sure it's a success! The Eastlands PSA are meeting on Tuesday 5th June, 7.30pm at Table Table (Butlers Leap). We would love to see some new faces, come along and lend your support. More information will be coming soon - we hope to see you there.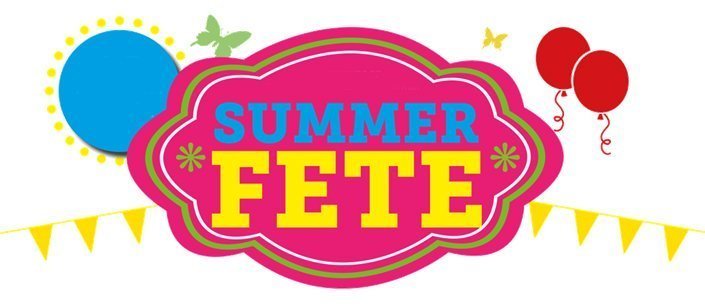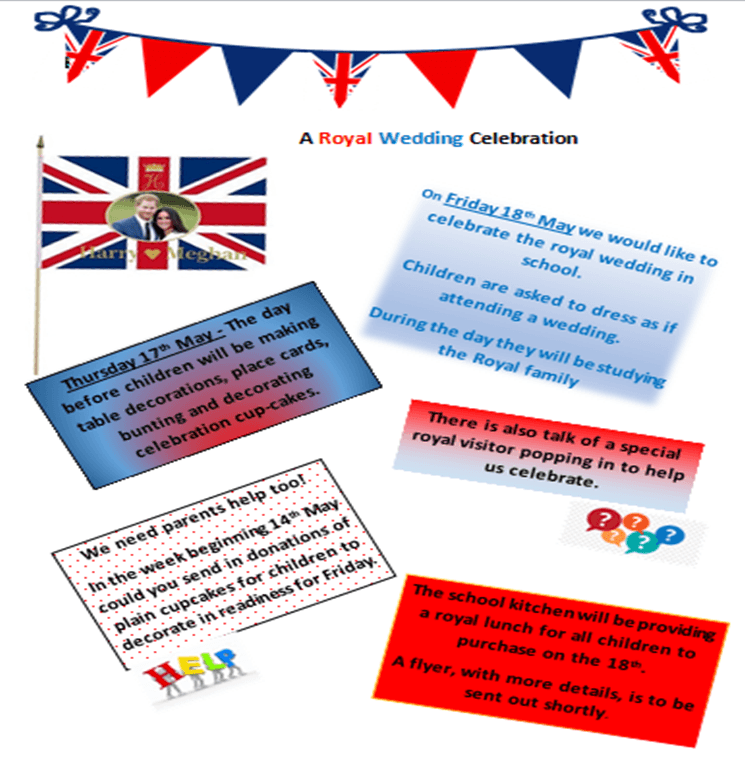 21st March 2018 - Parents Zone Digital Parenting Magazine
There is a new edition of the very informative and popular digital parenting magazine! We have ordered copies for our parents but if you prefer to read it online, please use this link. https://parentzone.org.uk/projects/digital-parenting-magazine

21st March 2018 - School Disco
Get your dancing shoes on and join us at the school disco!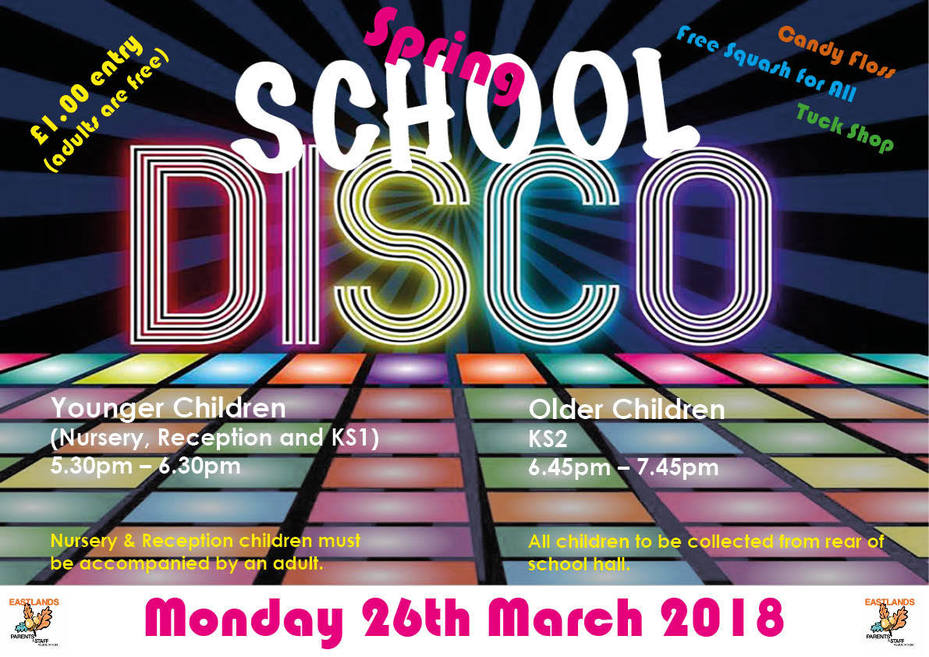 7th February 2018 - Mark Pawsey MP visits Eastlands
As part of Internet safety week last month we were visited by Mark Pawsey. This is the press release that was sent to local media.
Eastlands Primary School leading the way in Online Safety - Rugby's Member of Parliament, Mark Pawsey, joined students at Eastlands Primary School to support Safer Internet Day 2018.
During his visit, Mark spoke with a number of the schools eCadets, who work as part of a pupil led programme to teach children how to stay safe online. The school has been recognised for its work in the eCadet programme in the past with pupils being promoted to eChief Superintendents for the work they have done to help their classmates stay safe online. The visit tied in with Safer Internet Day, on 6th February 2018
The great work done by Eastlands eCadet's team was also raised in the House of Commons when Mark used an opportunity during questions to the Leader of the House, the Rt. Hon. Andrea Leadsom MP, to praise the work of eCadets in schools like Eastlands. The Leader of the House responded by agreeing the importance of safer internet day and highlighting how over 700 schools around the country are taking part in Safer Internet Day this year, supported by the Government and backed by charities, football clubs and businesses.
Speaking after his visit, Mark said: "The digital world forms an increasingly large part of everyone's life, including our children's lives. Therefore, knowing how to remain safe online is more and more important and instilling these values at an early age is vital. That's why I was so pleased to be able to talk to the pupils at Eastlands Primary School about the work they do to help each other stay safe online."
Mark continued: "The eCadets programme is one which enables youngsters to form their own, age appropriate, guidelines for using the internet and encouraging digital citizenship. This is especially important in the age of social media, where people are able to interact with people around the world with ease. That's why I was very pleased to be able to support Safer Internet Day.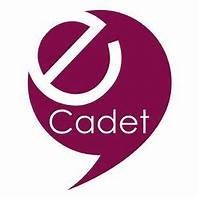 January 2018 - Parents Maths Meetings
Thank you to everyone who attended the maths meetings for parents. Please find below a copy of the PowerPoint used in case you missed it.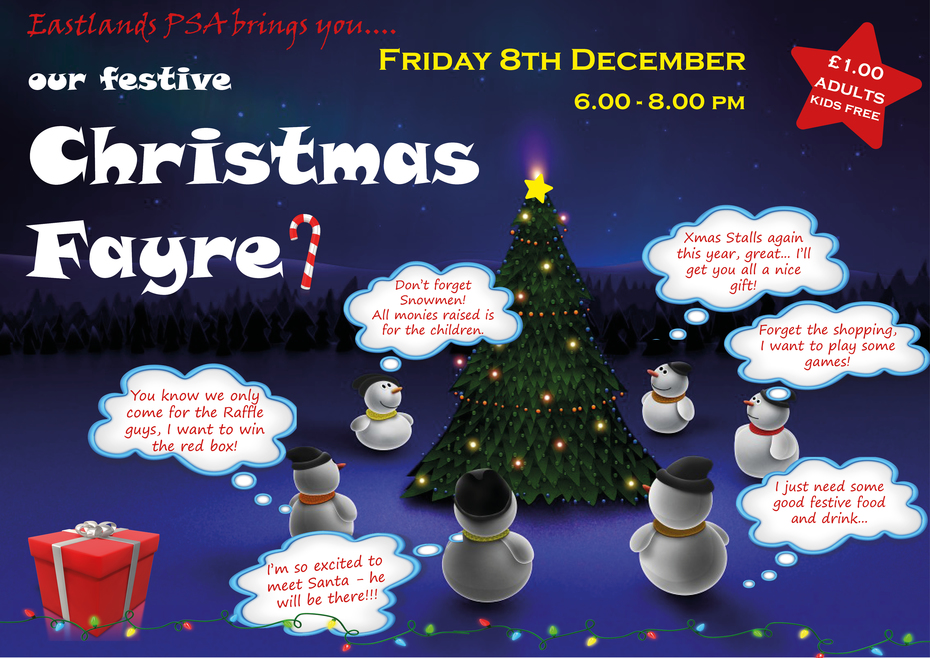 6th December 2017 - An invitation for the families of Year 6 children.
1st December 2017 - Firework Safety Competition
All of our children had the opportunity to enter the Warwickshire Fire Service and Warwickshire Trading Standards annual fire safety poster or poem competition. Many congratulations to Riley who was a winner. Jerry Roodhouse and a member of the Fire fighting crew came in to present Riley with his prize during our achievement assembly. His poster will be used in the safety campaign for 2018.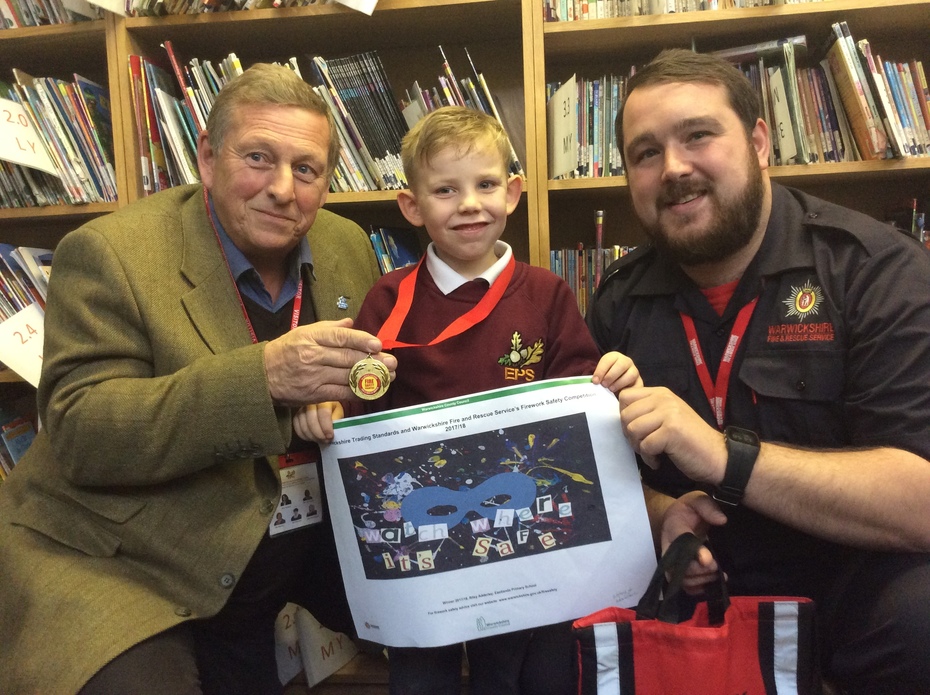 15th September 2017 - End of Week 2
We cannot believe we are at the end of week 2 already. Our nursery children have started and our reception children have stayed all day including lunch! Have a look at how busy we have been.
15th September 2017 - Want to get involved?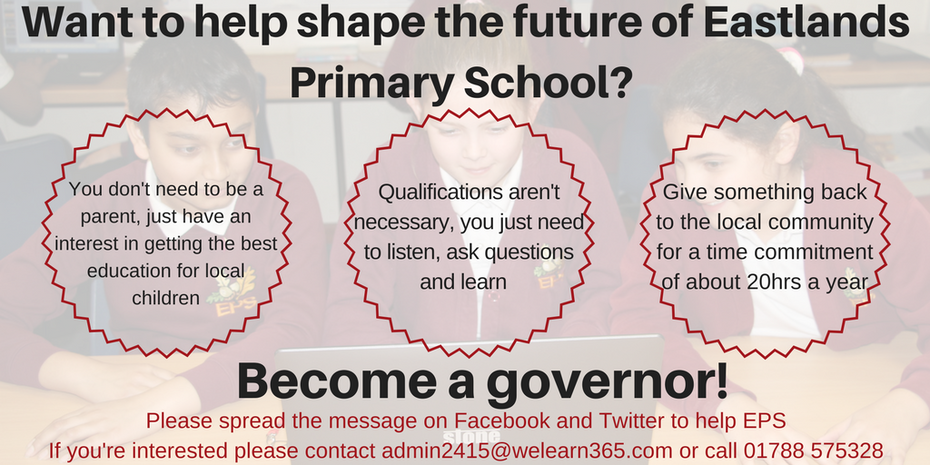 15th September 2017 - Olympics Watch Out!
We received some very exciting news today. Soren recently took part in the London Men's Open Gymnastics Competition. Out of over 40 competitors, he came 17th overall and came in the top 10 for 3 events, pommel, parallel bars and vault. What an amazing achievement, congratulations and we are very proud of you. We are sure, with the determination that you have, one day we will see you in the British Championships and the Olympics!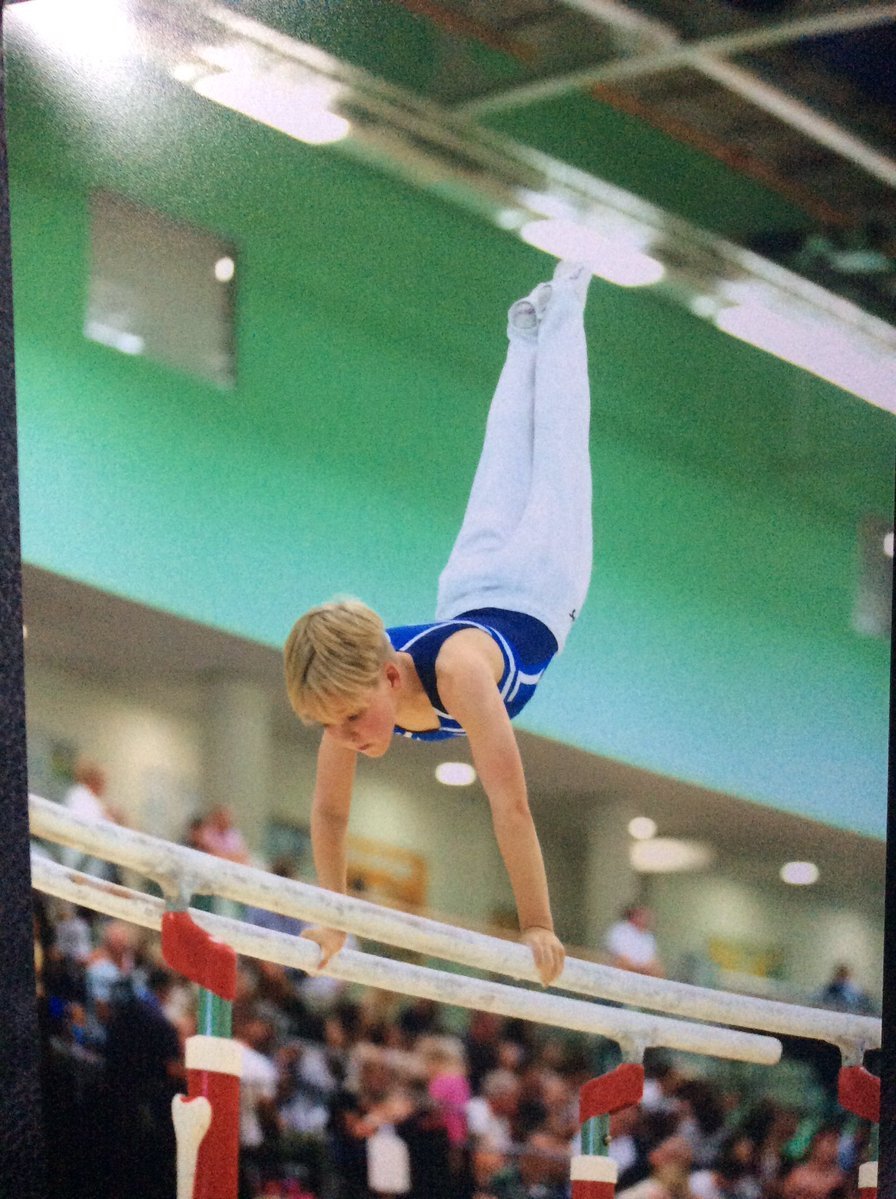 12th September 2017 - Wasps Community in School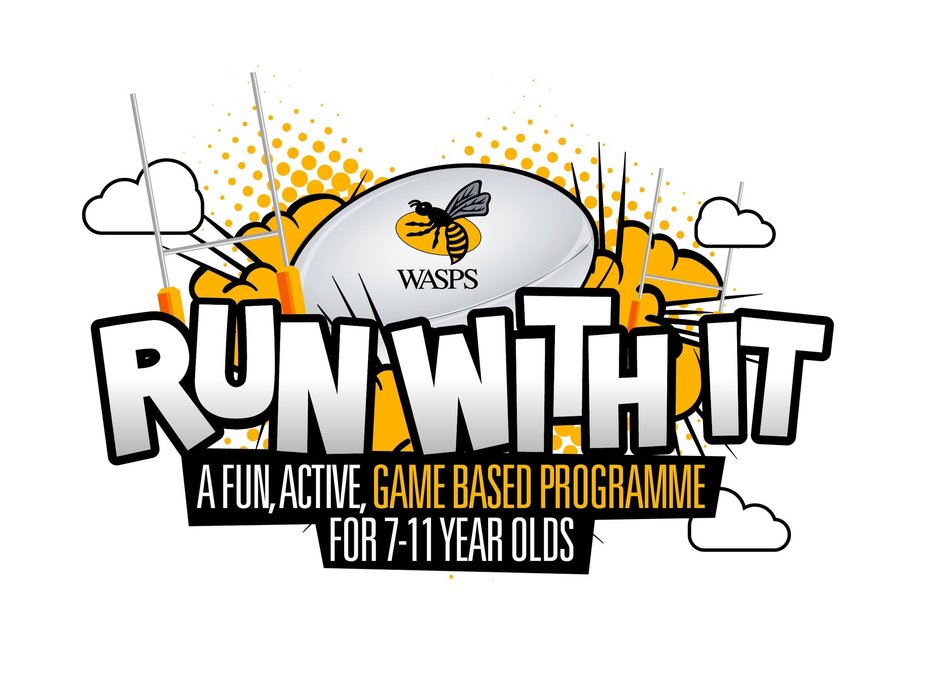 Some of our KS2 children were very excited in PE. Wasps in the community are coming into school to teach them Rugby skills. It was a thoroughly enjoyable first lesson. Thank you Wasps Community! If any of our families are attending the Wasps Rugby game this weekend, share your photographs with us on Twitter. Remember to use our handle @eastlandsschool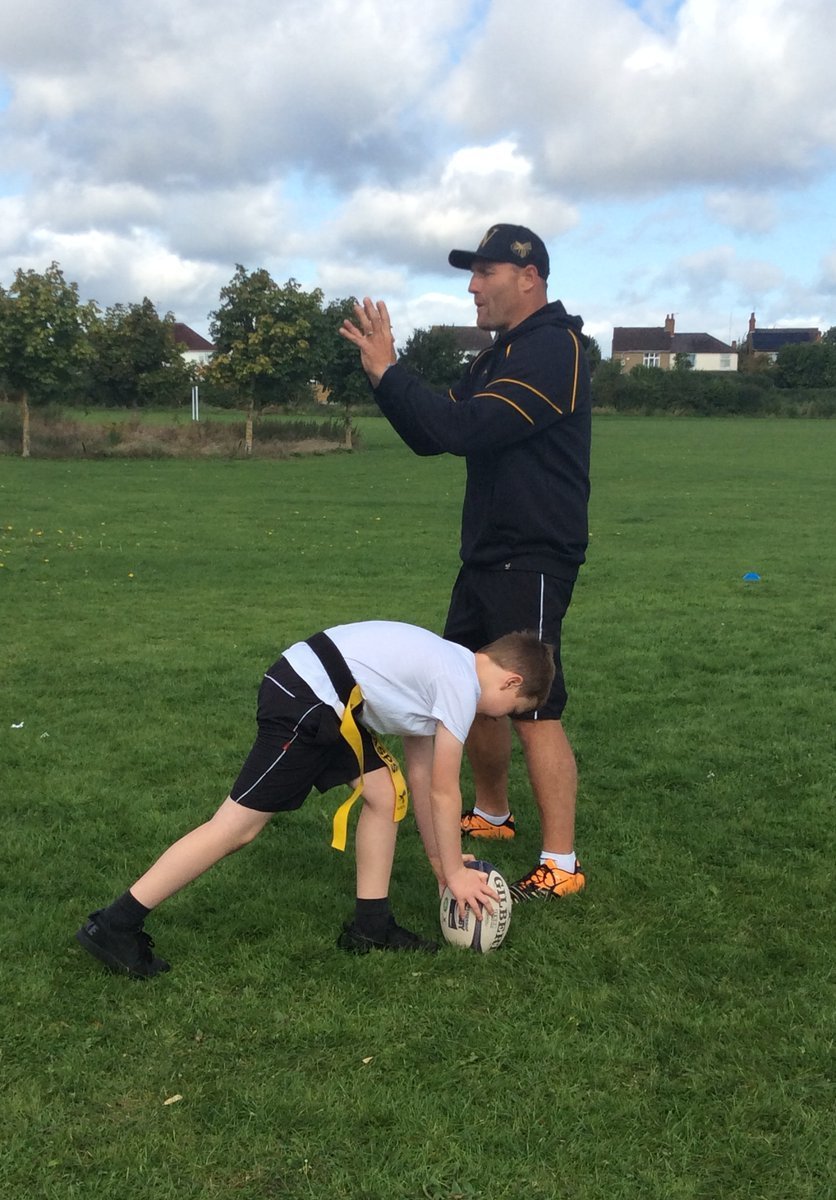 September 2017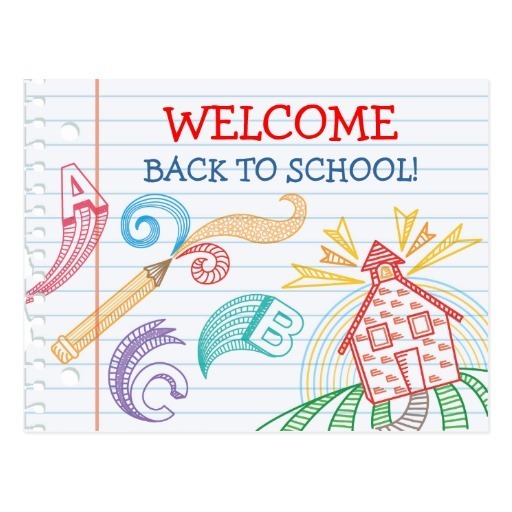 Welcome back to school! We hope you have had a good and restful summer holidays and that you are ready for an exciting new academic year. We would like to welcome our new children and their families and our two new teachers, Mrs Hope and Mrs Whittle.
Our newsletter is now available to read on here which will keep you up to date on news and upcoming events. http://www.eastlandsprimaryschool.co.uk/news-5/newsletters
We are busy updating our class webpages so you can view the curriculum and information about each class. Please follow our twitter account to see what happens at Eastlands. Follow @eastlandsschool. We look forward to seeing you in the playground and in school during events.