Communication
School Office hours:- 8.30 - 4.00
Contacting Staff
Our school communication systems are:-
1. Message through your child and in HSCB (communication book) please note that HSBC's are not checked everyday.
2. First point of contact is your child's class teacher.
3. If you have further concerns you can always ask to speak to
Miss Shipp who leads Early Years and Year 1
Mrs Hope who leads Year 2, 3 & 4,
Mr Northedge who leads Year 5 & 6
Mrs Warrington who is the Deputy Head Teacher or
4. Miss Towers is our SENCo.
Telephone messages: As members of staff are in classrooms phone messages will only be returned when possible. Please note: When parents request a response by phone or email the most appropriate colleague will follow up.
If you have a question or query about school, please come and talk to us.
Twitter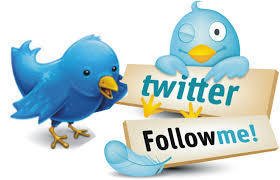 To keep up to date with what is happening day to day - follow our Twitter account. Click to be redirected to our profile. @eastlandsschool
Please note we cannot answer questions on Twitter, please contact the school admin office or see above for the first point of contact staff.
View our Twitter guidelines here. View the Twitter safety centre here.
Latest PHE advice for Eastlands - Sept 2021
Government Contingency framework guidance October 2021
Due to an exponential number of cases in Warwickshire, Public Health Warwickshire has

advised that where there is a significant number within a year group (15%) all students in

that year group should go home, take a PCR test and only return to school when a negative test is confirmed.

For example, there were high number of cases in Year 3 and both teachers were confirmed positive and too unwell to work. As a result, the year group were sent home to reduce the risk of further spread both in the family and across school.

Should the PCR (or any lateral flow testing) yield a positive result, we would ask that your child isolate, with your household, and follow national "Stay at Home" guidance.

Siblings of children with a positive PCR test are asked to take a PCR test and isolate until a negative test is confirmed. This includes any pupils with a sibling at secondary school who has tested positive. This is identify any asymptomatic cases and reduce the risk of further spread across the school. Thank you
https://www.gov.uk/government/publications/covid-19-stay-at-home-guidance
We are asking you to do this to reduce the further spread of COVID 19 to others in the community.
What to do if your child develops symptoms of COVID 19
For most people, especially children, COVID-19 will be a mild illness.

The most common symptoms of COVID-19 are recent onset of:

new continuous cough and/or

high temperature and/or

a loss of, or change in, normal sense of taste or smell (anosmia)
If your child develops any of these symptoms of COVID-19, they should remain at home

and arrangements should be made for them to be tested. This should be a test taken at an NHS site (a PCR test) and NOT a rapid test taken at a community testing site (an LFT test). At that time all other household members must also stay at home, not go to work, school or public areas, even for exercise.

When the result of the child's test is known further advice will be available.
How to stop COVID-19 spreading
There are things you can do to help reduce the risk of you and anyone you live with getting ill with COVID-19:
wash your hands with soap and water often – do this for at least 20 seconds

use hand sanitiser gel if soap and water are not available

wash your hands as soon as you get home

cover your mouth and nose with a tissue or your sleeve (not your hands) when you

cough or sneeze

put used tissues in the bin immediately and wash your hands afterwards
What can you do to help as a parent?
When coming on school site please

come alone,

use the one-way system, and

wear a face covering.

Please maintain social distancing guidance at all times.
Further information
Further information is available at nhs.uk/coronavirus. We will be reviewing these protocols in due course and will keep you updated of any changes.
For more information about community testing, visit
www.warwickshire.gov.uk/covidtesting. For more information on testing for households of pupils and school staff, visit https://www.warwickshire.gov.uk/covid-19-testing-warwickshire/testing-dont-covid-19-symptoms/3.
There are also steps you can take at home to reduce any potential transmission of COVID-19 in your household. Remember to regularly wash your hands and clean surfaces and allow fresh air into your homes to keep them ventilated.
Try to keep 2 metres apart.

Avoid using shared spaces at the same time and keep them clean.

Sleep in a separate bed.

Wear face coverings when you are in the same room.

Use separate towels.

Open windows for ventilation.
And don't forget, when you're out and about:
Hands – Regularly wash your hands.

Face - Wear a face covering if you can, when removing face coverings don't touch your face with your hands.

Space – Keep at least 2 metres apart from people outside your household or bubble.
For further information visit www.warwickshire.gov.uk/coronavirus
What is changing from 19 July?
From 19 July, children will only have to self-isolate if they test positive for the virus, or are informed they are a close contact by NHS Test and Trace.
The Education Secretary said: "In education settings, all other existing measures – including guidance on isolation of contacts – will stay in place until the end of this term, in line with isolation rules for the rest of the population as more adults as vaccinated."
Start and finish times will no longer have to be staggered, though schools may continue doing this if they wish.
Self-isolation changes
Currently, anyone who tests positive for Covid-19 or has been informed by the NHS Covid-19 app that they have been in close contact with someone with the virus, must self-isolate for 10 days.
What changes from 16 August?
From August 16th people who have been fully vaccinated for at least 14 days will not have to self-isolate if they come into contact with a positive Covid-19 case.
Instead, they will be contacted by NHS Test and Trace and advised to take a PCR test. If that test is positive then they must isolate.
The same will apply for all under-18s, meaning entire school classes will no longer have to isolate if one pupil tests positive.
Anyone who tests positive will still have to quarantine for 10 days, regardless of their vaccination status.
DFE guidance on FAQ's Contact Tracing Contact Tracing Journey Information for Parents
https://www.gov.uk/government/publications/actions-for-schools-during-the-coronavirus-outbreak/schools-coronavirus-covid-19-operational-guidance
https://inews.co.uk/news/education/school-bubbles-when-end-self-isolation-rules-under-18s-changes-19-july-lockdown-easing-1089419
Coronavirus - What to do if you think you have symptoms
Please would you keep school informed if you test positive for COVID or suspect a family member is showing COVID symptoms.

Public Health England have asked us to remind you that if someone in your household is showing COVID symptoms everyone in the household should self isolate until you have been tested. Please be aware that Public Health England's role will soon be performed by a new body called National Institute for Health Protection (NIHP).
How to get tested
Risk Assessments & Breakout Plan
Throughout the Coronavirus pandemic the school has put into place plans to mitigate against the risks of catching and spreading Coronavirus. There are no guarantees as school is not a risk free environment.
We have used the 'System of Controls' recommended by Public Health England to develop Risk Assessment for the school site.
School Risk Assessment - 21.9.21 update COVID outbreak plan 1 - Sept. 2021
A close contact includes:
Anyone who lives in the same household as someone with coronavirus (COVID-19) symptoms or who has tested positive for coronavirus (COVID-19)

Anyone who has had any of the following types of contact with someone who has tested positive for coronavirus (COVID-19) with a PCR test:
face-to-face contact including being coughed on or having a face-to-face conversation within 1 metre skin-to-skin physical contact for any length of time

been within 1 metre for 1 minute or longer without face-to-face contact

been within 2 metres of someone for more than 15 minutes (either as a one-off contact or added up together over 1 day)

travelled in the same vehicle or a plane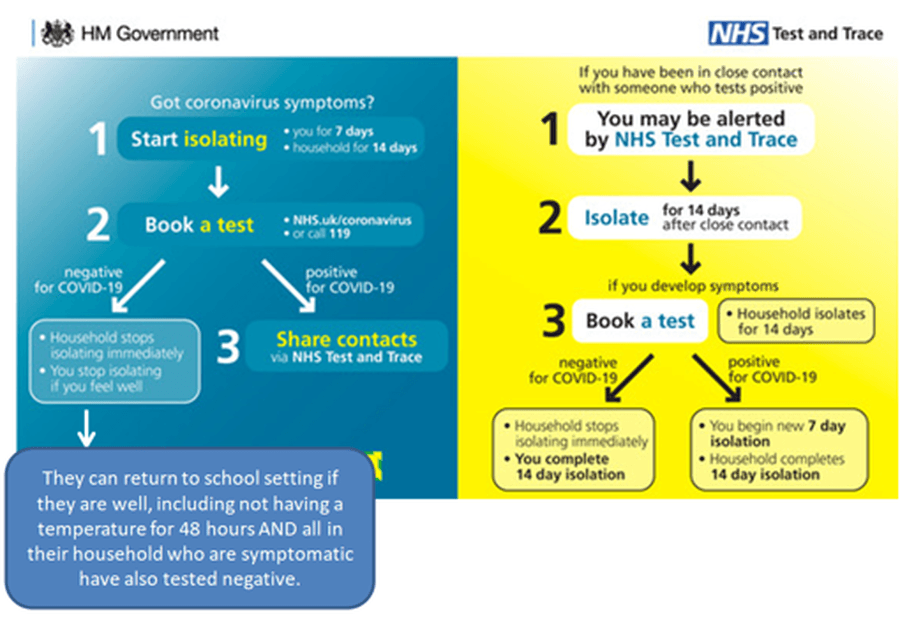 Help us by:-
Not sending children in if they or a member of the household is showing COVID 19 symptoms including anosmia (impaired sense of taste and smell).Keep your child at home if you think they have been in contact with someone who has COVID—19

Teaching your child about hand washing and 'Catch it Bin it Kill it' and sending in your child with tissues.

Explaining distancing.

Follow government guidance if you have been abroad - https://www.gov.uk/guidance/travel-advice-novel-coronavirus. You may need to self isolate.

Thank you so much for your support.
Mental Health support
FAQ's - EPS school is advised by Public Health England
FYI - Definition of 'close contact for COVID – 19'
'Any individual who was within 2 metres of an infected person for at least 15 minutes starting from 48 hours before onset of illness'.
https://www.nhs.uk/conditions/coronavirus-covid-19/
What communication will I receive?

Whole school will receive a text and letter to inform there is a positive case in school.

Infectious bubble will receive a text and letter with more information on action to take.

Can staff from the infectious bubble still be in school?

Staff can maintain the social distancing recommended, but young children cannot. Therefore, the year groups will be sent home but some staff from this bubble can remain in school if they ae not counted as a 'close contact'.

Do siblings of infectious bubble need to be at home?

At this point only the infectious bubble goes home. If these children or adults in the household develop symptoms, then siblings also need to self-isolate.

Please note: Children from the infectious bubble can walk to school to drop off their sibling if there is no other safe option. At our school we are asking these families not to come on site. Instead we will bring their other children to the gate.

Where will I find work for my child?

Work for the isolating bubble will be provided on the school website – Learning Gateway for N, R, 1 & 2

Work for Year 3- 6 will be provided through Google Classrooms

Will anybody be identified as the individual who has tested positive?

We will only state the number of positive cases or possible cases not individuals due to confidentiality.
Eastlands Learning Gateway - this will be used if we return to full or partial lockdown.
We also wish to show our appreciation for parents honouring our request of personally reducing their face to face contact with the school.
Please access EPS Home Learning Gateway under 'Children' tab of website.
Home learning tips

Parent helpline 01926 412021

https://schools.warwickshire.gov.uk/coronavirus/coronavirus-advice-parents/1

1. Prioritise your child's well-being

Our children not only can hear everything that is going on around them, but they feel our tension and anxiety. They have never experienced anything like this before.

Don't worry about them regressing in school. Every single child is in this boat and they will be ok. In school we will meet them where they are and take them forward. Teachers are experts at this!

2. Keep to a routine but remember that learning should be fun

Draw up a timetable that has an emphasis on revision of numeracy and literacy skills. Encourage everyday reading.

Include a variety of other subjects and tasks spread out over the week. Remember to including daily exercise as well as play times. Play outside and go on walks. Bake cookies and paint pictures. Play board games and watch movies. Do a science experiment together or find virtual field trips of the zoo. Start a book and read together as a family. Making learning fun is vital – so baking, painting and getting out and about in the garden are essential to reduce boredom.

3. Prioritise maths and English.

There are lots of ways to cover the rest of the curriculum and you can get creative with these, for example, watching Horrible Histories or Blue Planet is a great way to cover some of the humanities.

4. Monitor the use of tablets and phones.

It will be important for friends to stay in virtual contact with each other as long as interactions are friendly and supportive.

5. Don't overdo it

Our recommendation is for around two hours' learning in total a day, for children in key stage 1, which covers reception to year 2. That should include arts and crafts, and hands-on activities. Children in key stage 2, which covers year 3 through to year 6, would be able to do more: about three to four hours. But again, that should include PE activities and more creative tasks as well.

6. Support child-led learning

Encourage your child to research something that is of interest to them and show their learning with a creative project. This could be making something with play-dough, junk modelling, papier-mache or a presentation. Let your children experiment.

Listen to your child. Enjoy hearing your child explain what they are being asked to do, and the challenges they face.

If we can leave you with one thing, it's this: at the end of all of this, your children's mental health will be more important than their academic skills. And how they felt during this time will stay with them long after the memory of what they did during these weeks is long gone. Keep that in mind, every single day