Communication
School Office hours:- 8.30 - 4.00
Contacting Staff
Our school communication systems are:-
1. Message through your child and in HSCB (communication book) please note that HSBC's are not checked everyday.
2. First point of contact is your child's class teacher.
3. If you have further concerns you can always ask to speak to
Miss Shipp who leads Early Years and Year 1
Mrs Hope who leads Year 2, 3 & 4,
Mr Northedge who leads Year 5 & 6
Mrs Warrington who is the Deputy Head Teacher or
4. Miss Towers is our SENCo.
Telephone messages: As members of staff are in classrooms phone messages will only be returned when possible. Please note: When parents request a response by phone or email the most appropriate colleague will follow up.
If you have a question or query about school, please come and talk to us.
Twitter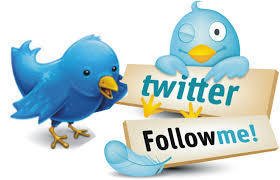 To keep up to date with what is happening day to day - follow our Twitter account. Click to be redirected to our profile. @eastlandsschool
Please note we cannot answer questions on Twitter, please contact the school admin office or see above for the first point of contact staff.
View our Twitter guidelines here. View the Twitter safety centre here.
COVID update -
- Link to - Government Living with COVID plan 21st February 2022 -
Introduction
The Government's aim throughout the COVID-19 pandemic has been to protect the lives and livelihoods of citizens across the United Kingdom (UK). This document sets out how the Government has and will continue to protect and support more quickly than many comparable countries; using vaccines; and supporting the National Health Service (NHS) and social care sector. It also sets out how England will move into a phase of managing COVID-19.
The global pandemic is not yet over and the Government's Scientific Advisory Group for Emergencies (SAGE) is clear there is considerable uncertainty about the path that the pandemic will now take in the UK. This document therefore also sets out how the Government will ensure resilience, maintaining contingency capabilities to deal with a range of possible scenarios.
COVID-19: Government Future response
The Government's objective in the next phase of the COVID-19 response is to enable the country to manage COVID-19 like other respiratory illnesses, while minimising mortality and retaining the ability to respond if a new variant emerges with more dangerous properties than the Omicron variant, or during periods of waning immunity, that could again threaten to place the NHS under unsustainable pressure.
To meet this objective, the Government will structure its ongoing response around four principles:
Living with COVID-19: removing domestic restrictions while encouraging safer behaviours through public health advice, in common with longstanding ways of managing most other respiratory illnesses;
Protecting people most vulnerable to COVID-19: vaccination guided by Joint Committee on Vaccination and Immunisation (JCVI) advice, and deploying targeted testing;
Maintaining resilience: ongoing surveillance, contingency planning and the ability to reintroduce key capabilities such as mass vaccination and testing in an emergency; and
Securing innovations and opportunities from the COVID-19 response, including investment in life sciences.
Eastlands Primary School
Public Health Warwickshire has

advised that where there is a significant number within a year group schools will need to consider the safest course of action to reduce risk of spread. This may still mean closing to the whole year group if advised to do so. The protection of vulnerable families and unvaccinated members of the community are to be a consideration.

Should the PCR (or any lateral flow testing) yield a positive result, we would ask that your child isolate, with your household, and follow national isolation guidance.

Siblings of children with a positive PCR test are asked to take a PCR test and isolate until a negative test is confirmed. This includes any pupils with a sibling at secondary school who has tested positive. This is identify any asymptomatic cases and reduce the risk of further spread across the school. Thank you.
https://www.gov.uk/government/publications/covid-19-stay-at-home-guidance
What to do if your child develops symptoms of COVID 19
For most people, especially children, COVID-19 will be a mild illness.

The most common symptoms of COVID-19 are recent onset of:

new continuous cough and/or

high temperature and/or

a loss of, or change in, normal sense of taste or smell (anosmia)
If your child develops any of these symptoms of COVID-19, they should remain at home

and arrangements should be made for them to be tested. This should be a test taken at an NHS site (a PCR test) and NOT a rapid test taken at a community testing site (an LFT test).

When the result of the child's test is known further advice will be available.
How to stop COVID-19 spreading
There are things you can do to help reduce the risk of you and anyone you live with getting ill with COVID-19:
wash your hands with soap and water often – do this for at least 20 seconds

use hand sanitiser gel if soap and water are not available

wash your hands as soon as you get home

cover your mouth and nose with a tissue or your sleeve (not your hands) when you

cough or sneeze

put used tissues in the bin immediately and wash your hands afterwards

increase ventilation
What can you do to help as a parent?
When coming on school site please

come alone,

use the one-way system, and

wear a face covering.

Please maintain social distancing guidance at all times.
Further information
Further information is available at nhs.uk/coronavirus. We will be reviewing these protocols in due course and will keep you updated of any changes.
For more information about community testing, visit
www.warwickshire.gov.uk/covidtesting. For more information on testing for households of pupils and school staff, visit https://www.warwickshire.gov.uk/covid-19-testing-warwickshire/testing-dont-covid-19-symptoms/3.
For further information visit www.warwickshire.gov.uk/coronavirus
Risk Assessments & Outbreak Plan
Throughout the Coronavirus pandemic the school has put into place plans to mitigate against the risks of catching and spreading Coronavirus. There are no guarantees as school is not a risk free environment.
We have used the 'System of Controls' recommended by Public Health England to develop Risk Assessment for the school site.
School Risk Assessment - 7.1.22 update COVID outbreak plan 1 - Jan. 2022
Help us by:-
Not sending children in if they or a member of the household is showing COVID 19 symptoms including anosmia (impaired sense of taste and smell).Keep your child at home if you think they have been in contact with someone who has COVID—19

Teaching your child about hand washing and 'Catch it Bin it Kill it' and sending in your child with tissues.

Explaining distancing.

Follow government guidance if you have been abroad - https://www.gov.uk/guidance/travel-advice-novel-coronavirus. You may need to self isolate.

Thank you so much for your support.
Mental Health support