Communication
School Office hours:- 8.30 - 4.00
Contacting Staff
Our school communication systems are:-
1. Message through your child and in HSCB (communication book) please note that HSBC's are not checked everyday.
2. First point of contact is your child's class teacher.
3. If you have further concerns you can always ask to speak to Mrs Goff who leads Early Years, Miss Towers who leads Year 1 & 2, Mrs Warrington who is the Deputy Head Teacher and leads Year 3 & 4 or Mr Northedge who leads Year 5 & 6.

Telephone messages: As members of staff are in classrooms phone messages will only be returned when possible. Please note: When parents request a response, the most appropriate colleague will follow up.
If you have a question or query about school, please come and talk to us.
Twitter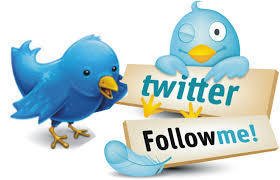 To keep up to date with what is happening day to day - follow our Twitter account. Click to be redirected to our profile. @eastlandsschool
Please note we cannot answer questions on Twitter, please contact the school admin office or see above for the first point of contact staff.
View our Twitter guidelines here. View the Twitter safety centre here.
Eastlands 29th June - Key Information
The timings for the school day are as follows:
¨ Start of the Day:

¨ Year 5 (in their designated week) & 6 will come in at 8.45. They will walk from the front gate, (to the hall door for Year 6 and classroom doors for Year 5), independently in the interest of infection control. There will be personal distancing measures on the path to adhere to. Please do not allow your child to arrive before 8.45am.

¨ Year 3 & 4 (in their designated week) to come in at 8.55. Children to walk in independently to their outside classroom door

¨ Year 1 & 2 (in their designated week) to come in at 9.00. Children need to use their outside classroom door. One parent only on site please.

¨ Reception doors will open at 9.10. Children will use the outside classroom door. One parent only on site please

¨ Nursery doors will open at 9.15. Children will use the usual Nursery door.

¨ Arrive at the time of your youngest child please and drop of older siblings as you go around the site.

¨ The one way system will be used at the end of the day also.

¨ Nursery pupils will be collected at 3.00 from the same entrance.

¨ Reception pupils will be collected at 3.05 from the same entrance.

¨ Year 1 & 2 pupils will be collected at 3.10 from the same entrance. Please wait for your child outside their classroom.

¨ Year 3 & 4 pupils will be collected at 3.15 from the same entrance. Please wait for your child outside on the playground.

¨ Year 5 & 6 will be dismissed at 3.20 and meet you at the car park gate or walk home by themselves.

¨ Arrive at the time of your youngest child please and collect older siblings as you go around the site.

¨ These times will be revised if necessary.
Government Coronavirus Action Plan - last updated 25.6.20
Government Coronavirus action plan - https://www.gov.uk/government/publications/coronavirus-action-plan
This document sets out what the UK as a whole has done to tackle the Coronavirus (COVID-19), and what it plans to do next.
The document includes:
· what we know about the virus and the disease it causes
· how we have planned for an infectious disease outbreak, such as the current coronavirus outbreak
· the actions we have taken so far in response to the current coronavirus outbreak
· what we are planning to do next, depending upon the course the current coronavirus outbreak takes
· the role the public can play in supporting this response, now and in the future.
It is extremely important, as the national situation evolves, that we think about how we can best support the mental health and wellbeing of people affected by the outbreak – individuals, families, workplaces, schools, as well as people who are working hard to protect the health of our communities. The Mental Health foundation has some good advice- https://www.mentalhealth.org.uk/publications/looking-after-your-mental-health-during-coronavirus-outbreak
People do not need to phone NHS111 if their symptoms are mild but should do if their symptoms worsen/if they need medical care, or if symptoms do not get better after 7 days. There is also a 111 online service that people are being asked to use in the first instance. Please call 999 in an emergency
Department for Education Coronavirus helpline
On 02.03.20 we launched a new helpline to answer questions about COVID-19 related to education. Staff, parents and young people can contact the helpline as follows:
Phone: 0800 046 8687
Email: DfE.coronavirushelpline@education.gov.uk
Opening hours: 8am to 6pm (Monday to Friday)
The importance of hygiene
Personal hygiene is the most important way we can tackle COVID-19, especially washing hands more; and the catch it, bin it, kill it strategy for those with coughs and sneezes.
Please help us in sharing simple and effective hand hygiene messages.
https://twitter.com/NHSuk/status/1235112744917049346
Public Health England has a dedicated webpage with a range of posters and digital materials at:
https://campaignresources.phe.gov.uk/resources/campaigns/101-coronavirus-/resources
Sign up is quick, free and means you will be alerted as more resources are made available
Government Update
18.5.20 - Government ministers will make final decision on school opening.
13.5.20 - Opening schools and settings to more pupils from 1 June_ for parents and carers - GOV.UK
11.5.20 - Following the Prime Ministers announcement on Sunday 11th May M
https://www.gov.uk/government/publications/coronavirus-covid-19-implementing-protective-measures-in-education-and-childcare-settings/coronavirus-covid-19-implementing-protective-measures-in-education-and-childcare-settings
Following F
30.4.20 - Government five tests
https://www.youtube.com/watch?v=GJZ_Q8RGZW
21.4.20 - Education Secretary indicated 5 test that must be in place for schools to reopen- Mr Williamson said:
'First we must protect the NHS's ability to cope, and be sure that it can continue to provide critical care and specialist treatment right across the whole of the United Kingdom.

Second, we need to see daily death rates from coronavirus coming down.

Third, we need to have reliable data that shows the rate of infection is decreasing to manageable levels.

Four, we need to be confident that testing capacity and PPE is being managed, with supply able to meet, not just today's demand, but future demand.

And fifth, and perhaps most crucially, we need to be confident that any changes we do make will not risk a second peak of infections.

When we can be sure that we have met these five essential points, we can think about getting children into schools again, learning, mastering new ideas and being with their friends once more.'
What is social distancing?
Social distancing aims to reduce the amount of close contact people have with one another. The coronavirus can be spread through airborne droplets released when infected people cough or sneeze, so keeping your distance reduces your chances of becoming infected by this route. Avoid contact with anyone with symptoms of coronavirus: a high temperature and/or a new continuous cough.
What about public transport?-
If you have to travel on buses, trains or trams, try to avoid rush-hour and other busy times of day, and wash your hands.
What if I am vulnerable or have a medical condition?
Eastlands Primary School - Infectious Diseases Communication and Action Plan
Eastlands Updates:-
29.3.20 -
Firstly, can I take this opportunity to thank everyone, who has considered the places they require for their children in school (and only when this is absolutely essential). The school is open but only for those who need it most. We have been ringing the families of children and our numbers of children have reduced therefore reducing the risk of Covid -19 spread.
Thank you for this, as the school has to be a safe place for everyone, pupils and staff. Please get in touch by completing the booking form or email on admin2415@welearn.com , if your circumstances have changed and you need to cancel or change bookings.
Home learning tips

Parent helpline 01926 412021

https://schools.warwickshire.gov.uk/coronavirus/coronavirus-advice-parents/1

1. Prioritise your child's well-being

Our children not only can hear everything that is going on around them, but they feel our tension and anxiety. They have never experienced anything like this before. Although the idea of being off of school for weeks sounds awesome, they are probably picturing a fun time like summer break, not the reality of being at home and not seeing their friends.

Don't worry about them regressing in school. Every single child is in this boat and they will be ok. When we are back in the classroom, we will meet them where they are and take them forward. Teachers are experts at this!

2. Keep to a routine but remember that learning should be fun

Draw up a timetable that has an emphasis on revision of numeracy and literacy skills. Encourage everyday reading.

Include a variety of other subjects and tasks spread out over the week. Remember to including daily exercise as well as play times. Play outside and go on walks. Bake cookies and paint pictures. Play board games and watch movies. Do a science experiment together or find virtual field trips of the zoo. Start a book and read together as a family. Making learning fun is vital – so baking, painting and getting out and about in the garden are essential to reduce boredom.

3. Prioritise maths and English.

There are lots of ways to cover the rest of the curriculum and you can get creative with these, for example, watching Horrible Histories or Blue Planet is a great way to cover some of the humanities.
4. Monitor use of tablets and phones and keep your child safe online

It will be important for friends to stay in virtual contact with each other as long as interactions are friendly and supportive.

5. Don't overdo it

Our recommendation is for around two hours' learning in total a day, for children in key stage 1, which covers reception to year 2. That should include arts and crafts, and hands-on activities.

Children in key stage 2, which covers year 3 through to year 6, would be able to do more: about three to four hours. But again, that should include PE activities and more creative tasks as well

6. Support child-led learning

Encourage your child to research something that is of interest to them and show their learning with a creative project. This could be making something with play-dough, junk modelling, papier-mache or a presentation. Let your children experiment.

Listen to your child. Enjoy hearing your child explain what they are being asked to do, and the challenges they face.
If we can leave you with one thing, it's this: at the end of all of this, your children's mental health will be more important than their academic skills. And how they felt during this time will stay with them long after the memory of what they did during these weeks is long gone. Keep that in mind, every single day.
26.3.20 - Government Thank You to Schools - please click text.
23.3.20 - These are unprecedented circumstances and our colleagues are being asked to come to work every day while so many others are being asked to stay at home. We all need school staff to keep coming to work to provide childcare and emotional support for the pupils of key front line workers in the coming weeks. Thank you to all parents who have thanked the school for our efforts to communicate clearly and in a timely manner. A small thank you goes a really long way.
20.3.20 - As of this date Eastlands will closed to most pupils until further notice.
Key workers in

Health & Social Care , Education & Childcare,

Key Public Services, Local & National Government, essential Food and Necessary goods, Public Safety & National Security,

essential transport workers/drivers, delivery drivers and Utilities, Communication and Financial Services will be contacted.
Thank you to all our families for recognising the importance of being cautious in the current climate and continuing to provide us with information around those who are having to self-isolate.
We also wish to show our appreciation for parents honouring our request of personally reducing their face to face contact with the school. This is currently helping to manage the difficult situation in the best way possible.
Please access EPS Home Learning Gateway under 'Children' tab of website. More resources will be added over time.
School Sources of Information

As listed above and
LA advice

This plan is to share with you actions the school has taken and may take in the coming few weeks. It should aid you in your plans for managing work and childcare if needed.

Pupils

Week beginning 24.2.20 – children taught

'Hand washing song'

Week beginning 2.3.20 – children taught

'Catch It, Kill it, Bin It'

Week beginning 9.3.20 – children encouraged not to touch their eyes, nose and mouth

Regular reminders to wash hands when entering school and after use of equipment such as laptops

Week beginning 16.3.20 - Coronavirus letter sent out to all parents - see letters page.

17.3.20 - Partial /Full closure letter sent out - see letters page

Home learning information will be added to Class Pages on website.

Premises management

Annual winter bug management plan implemented e.g. to clean door handles more frequently

Hand sanitisers available

Surface cleaning wipes in each classroom for use during the school day to support cleaning schedule
Communication

Action in case of partial or full closure -

as advised by Local Authority, Public Health England or the Government

Parents

Forwarded government updates

School nurse details provided as a point of consultations/advice - see below

Parent responsibility –

Ensure you have informed the school of any changes if your child has any underlying health conditions

Please help us by informing, by phone, if you feel a member of your family has this condition and need advice. Do not come into school
Inform the school if you or a member of your family shows the symptoms or has recently been to a category 1 or 2 location.

Send your child in with tissues

Please support the actions listed above in your household.

Thank you for your support in this important matter.

Staff and Governors

Ensure there is a room for isolation if required

Partial/Full closure information will be shared through –