Year 1 Polar Bears 2018 - 2019

Mrs Hopper and Mrs Ryan would like to welcome you to the Year 1 Class Webpage!
Please check the school Twitter feed for photographs of our current learning.
08.02.19 // Garageband Apprentices
Musicians in Years 1 and 2 used the Garageband app to create LiveLoops of traditional Chinese songs. You can hear some samples here:
9.11.18 // Stop Motion Animation
A new half-term brings a new app: iMotion. Year 1 children showed their high-speed creativity by roadtesting the app to make images appear on whiteboards, as if by magic. Since our week has been filled with poppies, our edited showcase pays homage to the slightly flickery images of the early years of cinema.
Multimedia Workshops
Polar Bears have been creating iMovie trailers and saving their projects in their own digital portfolios, using the SeeSaw app.
Meanwhile, in the Studio, Mr Clements is introducing children to the wonders of Green Screen Technology. Over the weeks, we'll make sure everyone gets to take part.
Our first week in Year 1!
We have had a very busy start to the year in Year 1 in the last two weeks. The children have been getting used to a new classroom and new routines. We have been starting our new maths, English, science and geography topics. What a successful first couple of weeks!
The children enjoyed naming our class polar bear. We all wrote our name ideas on a post-it note and had a chance to vote for our favourite name. The winning name was... Cupcake!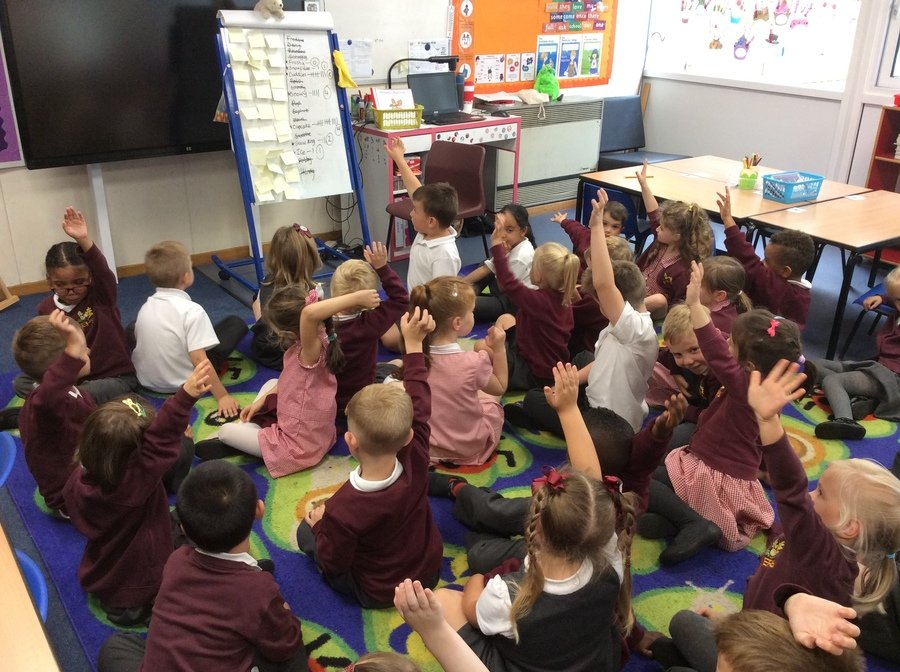 Maths
In maths we have been consolidating our number knowledge of numbers 1- 10. We have been representing numbers using cubes on tens frames and have gained confidence in partitioning numbers using a 'part- whole' model. We call these our number bonds! We are also practicing our number formation so that all of our numbers are the correct way around- you can also practice this at home.
English
In our English lesson we had a special parcel delivered! Inside we found Sunny the meerkat with a letter and a the book 'Meerkat Mail'. We have enjoyed reading the story and finding out all about Sunny the meerkats adventures. We have text mapped the story using pictures and actions and now we know it off by heart. We are now changing the story by creating our own characters and settings. We are nearly ready to write our own!
25th September 2018 - Parent Information Session
Please click the picture below to view the parents welcome presentation.