Anti-Bullying Ambassadors September 2016 - July 2017

An Anti-Bullying Ambassador is someone who works to try to tackle bullying in their school, work and/or community. We have a team of 12 children from across KS2 who apply to become Anti-Bullying Ambassadors at Eastlands Primary School. They receive support from the Anti-Bullying team at Anti-Bullying Pro..
We are and we will continue to be Diana's Legacy
This page will keep you up to date with the work being done by our team
Meet Our New 2016/17 Anti-bullying Ambassadors!
| | | | |
| --- | --- | --- | --- |
| I have a kind heart and I care about others. | I am a friendly, honest and helpful person. | I would like to see bullying stopped so everyone is happy. | I would love to experience the feeling of making someone's day. |
| I will be here for somebody to talk to. | I will always be around to help other children when they are being bullied. | I will always make people feel happy and safe. | If I see someone alone I'll find them someone to play with. |
| | | | |
| | | | |
| I will take my job seriously and everybody will be happy and enjoy school. | I will try my best to help somebody who is upset. | I want to make our school a happier place to be. | I will show, through my own actions, that kindness is important. |
Anti-Bullying Week 2016 14-18th November 2016
We had a visit from Soren Bennick Productions who shared their short play 'Power of One' to show us how to recognise 'bullying' and what to do. The children then went to the classrooms and shared their learning.
Here is a short video showcasing our work:
4th November
The Anti-Bullying Ambassadors have been voting for their Chair and Vice-Chair and they have been selected.
We look forward to them leading the current team and continuing their fantastic work in school.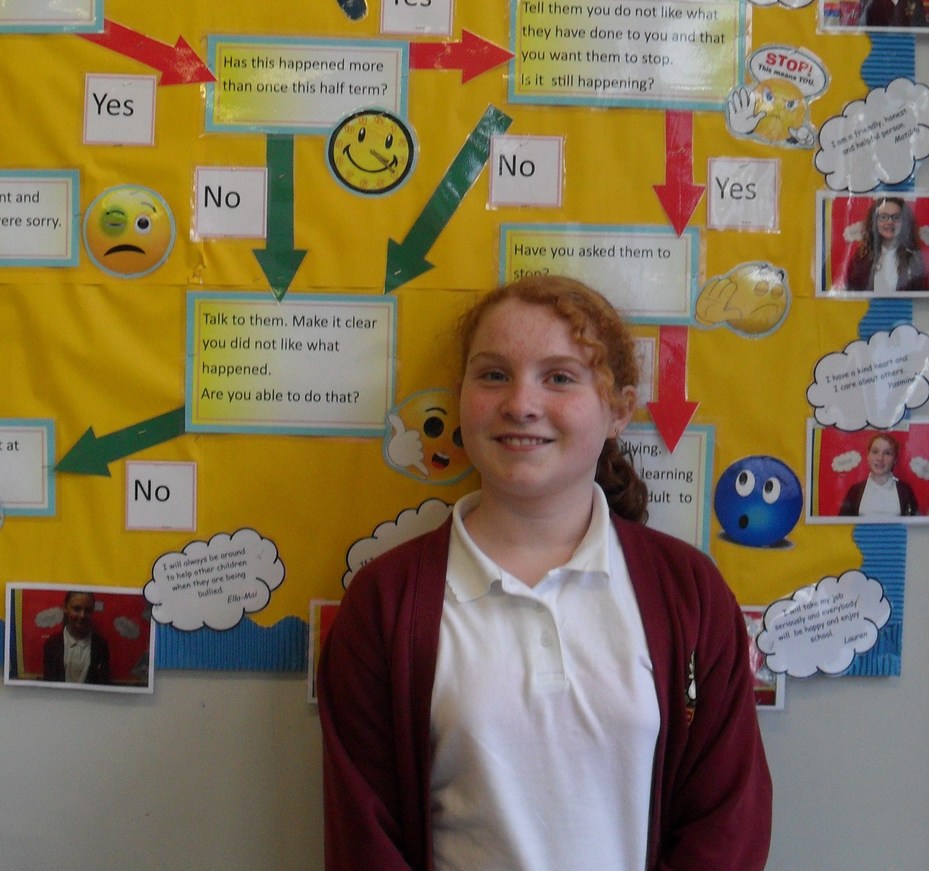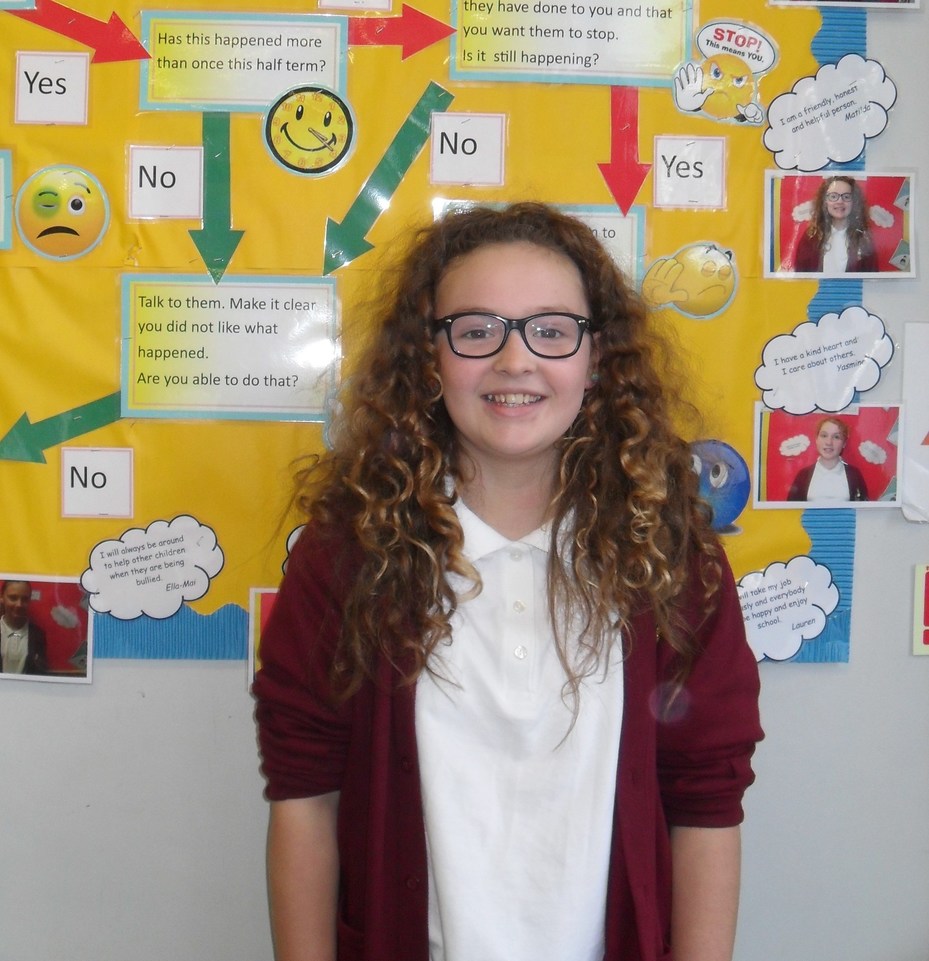 Meet our Chair and Vice Chair
20th October
The ABAs were asked if they would like to be considered as Chair or Vice-Chair of our ABA team. After half-term we will be meeting to use our democratic votes in order to decide who they will be. We have also organised something special for Anti-Bullying Week look out for details soon!
5th October
Our new ABAs received their in-house training today, with the help of our current team. They learnt about the different types of bullying and how to recognise them. They are now eager and equipped to continue to make our school a happier and safer place to be.
Look out for them on the playground and around the school.
16th September:
After a lot of deliberation the new Anti-Bullying Ambassadors were selected. Congratulations to you all. We welcome you all to our team and look forward to working with you in our mission to stamp out bullying.
6th September:
The current Anti-Bullying Ambassadors held a meeting with prospective new-comers to their team. We handed out application forms to those who were interested in becoming our new recruits. We are looking forward to receiving the completed forms by Friday 9th September. Good luck everyone!