COVID-19 Measures In School
Examples of the measures we are putting in at school for the return of our staff, children and families.
Information from Warwickshire County Council about coming back to school
At times of high number of cases our system is:-
Parents walked along Lansdowne Place on the left hand pavement as heading into school.

Walk around the school site using the one way system that will be sign posted and then walk back down Lansdowne Place on the other side to keep flow of pedestrians in one direction.

School will be accessed through the main front gate only but can be exited from the back field gate and the car park gates.

We are asking parents to park outside of Lansdowne Place and walk into school.

We have staggered drop off and picking up times. We will come in and leave through our own classroom door. Break times and lunch times will be staggered too with different areas for us to play and learn outside.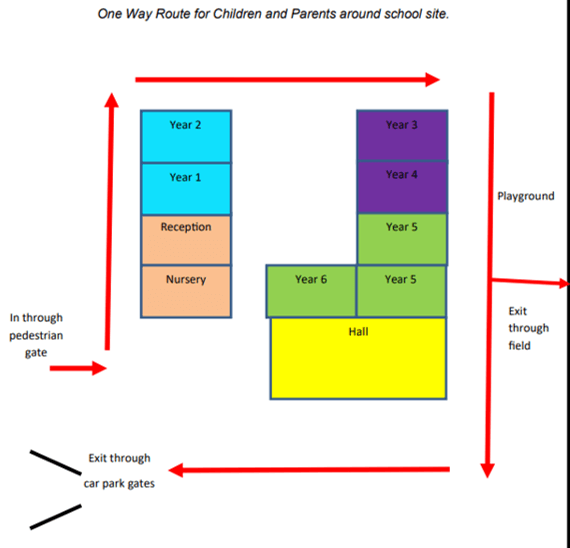 Our classrooms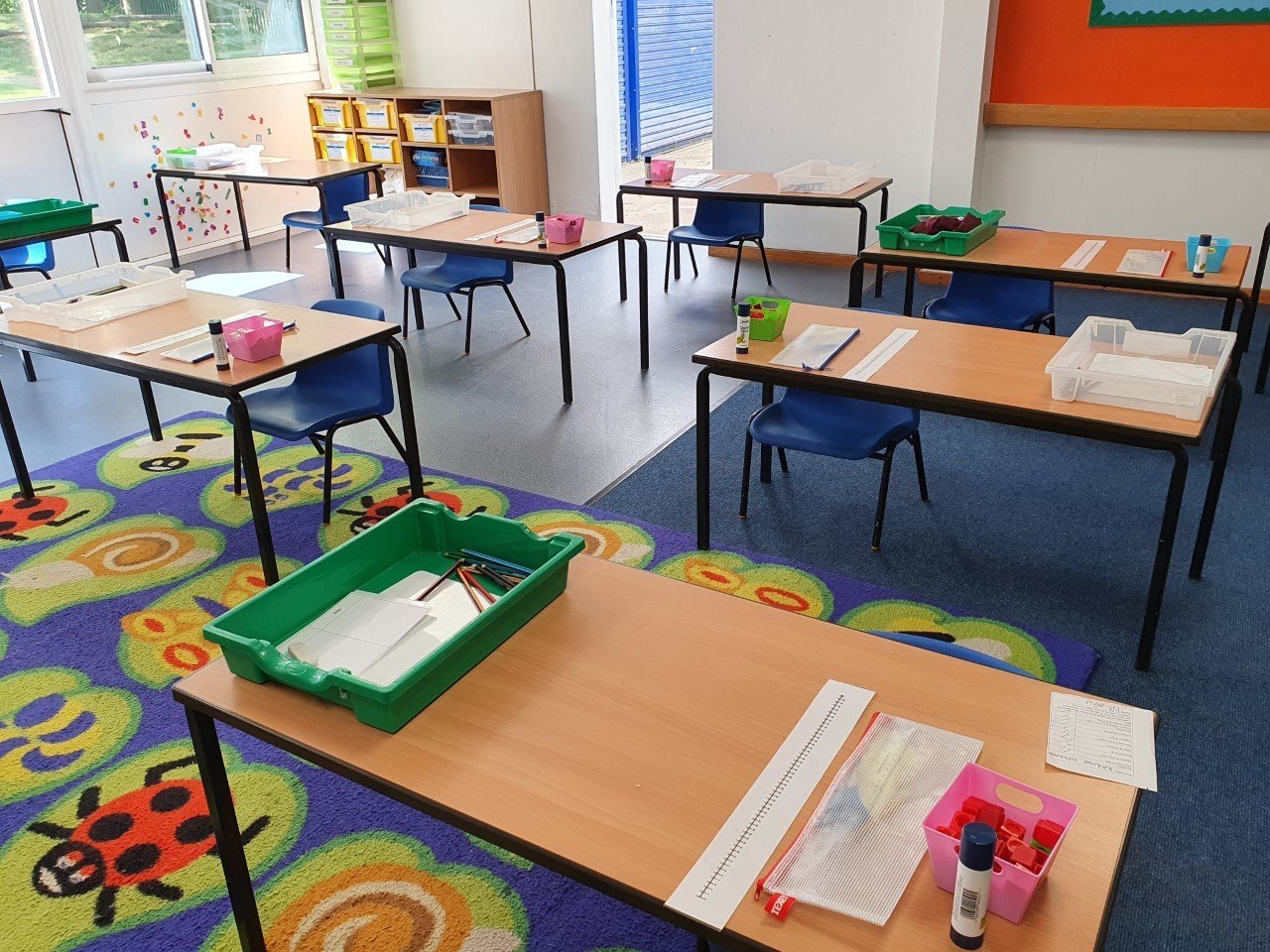 We have our own desk, stationary and resources to use. We keep our coats and bags with us. During break times, surfaces will be cleaned.
We will be washing our hands when we come in, every hour and before and after break times.
This is at all of our entrance gates.

We need to stay 2 metres from our friends

On our toilet doors we have a bubble poster to remind us which ones to use.

Widget symbols help us.

We walk around school one way.

Reminders to keep apart.

We have markings on the floor.

Our water fountains have been taped off.

We bring our own water bottles in.

There is a space between our sinks when we wash our hands.

Each of our rooms, shows how many people can be in that area.