We Love To Read At Eastlands 1st March 2017
This evening, all parents and children were invited back to school in their pj's to share their love of reading with each other. Year 6 shared books with their Reception buddies and other classes shared books with their teachers, parents and each other. Thank you to our PSA for providing hot chocolate and biscuits.
At Eastlands we love reading! We try to share what we most enjoy about reading and encourage the children to read new genres and ever more challenging texts.
In fact, there's evidence to suggest that reading for pleasure is more likely to determine whether a child does well at school than their social or economic background. Pearson UK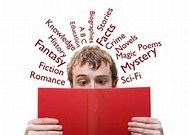 Each of our classrooms has its own book area. There are a different range of books to engage the children. One day your child may be swept up in a book where they could be an astronaut, another day a pilot and another day thinking about why the Romans are so important in history.
| | | |
| --- | --- | --- |
| | | |
Our library has a wealth of books, fiction and non fiction. The door is so inviting and draws you in to see what lies behind it. We use the accelerated reader scheme of reading (see http://www.eastlandsprimaryschool.co.uk/information/curriculum/accelerated-reader for more information) which has a wide variety of genres to choose from. A particular favourite seems to be book by Roald Dahl and J.K Rowling. Floppy, Biff and Chip still keep our younger readers engaged.
There is a way to encourage every child to love reading. Reading enables children to transform the way they see the world outside of school. Children need encouragement to see that the written word can compete with electronic media. Reading requires the creative participation of the individual and that is what makes is so rewarding and special.
We hope you agree that our creativity will help children to develop a love of reading.
Most important of all...enjoy reading with you children at home!