Year 1 Polar Bears -

2021 - 2022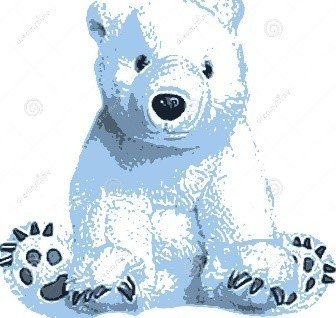 Miss Tuckey and Mrs Ryan would like to welcome you to the Year 1 webpage. Follow us on twitter @eastlandsschool
Please click the image below to view our

Curriculum Year Plan

Please click the image below to view

What children should know and be able to do when they leave Year 1
4th July - Sports Day
Splendid weather, superb performances and supportive families - we're so glad that you got to see Sports Day in person. If you weren't able to make it, here's a gallery of images from the day.
The Platinum Jubilee
We enjoyed learning about the reign of Queen Elizabeth II this week!
We read a book about her life and saw some of the important things that have happened during her 70 years as Queen. We decorated and enjoyed some delicious cakes too!
We drew our own portraits of Queen Elizabeth II, we looked carefully at her features and chose colours.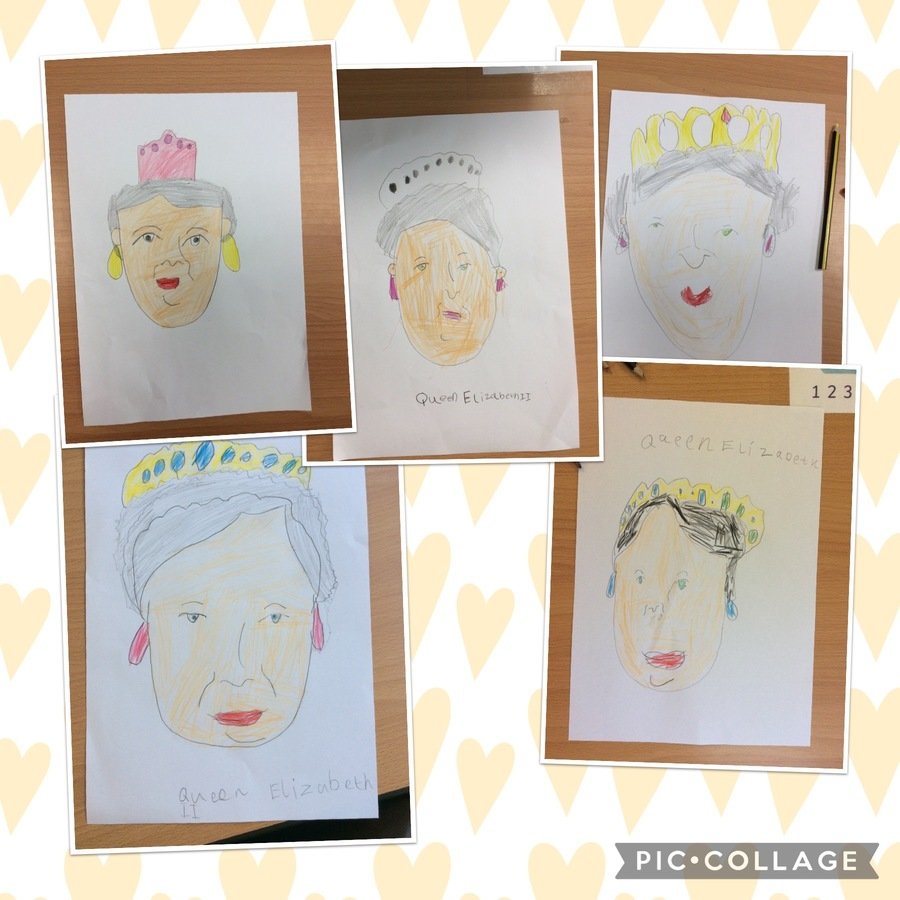 During our computing lessons we designed our own crowns on Purple Mash, we used the tools on 2paint to choose colours and designs.
Check out the display board below!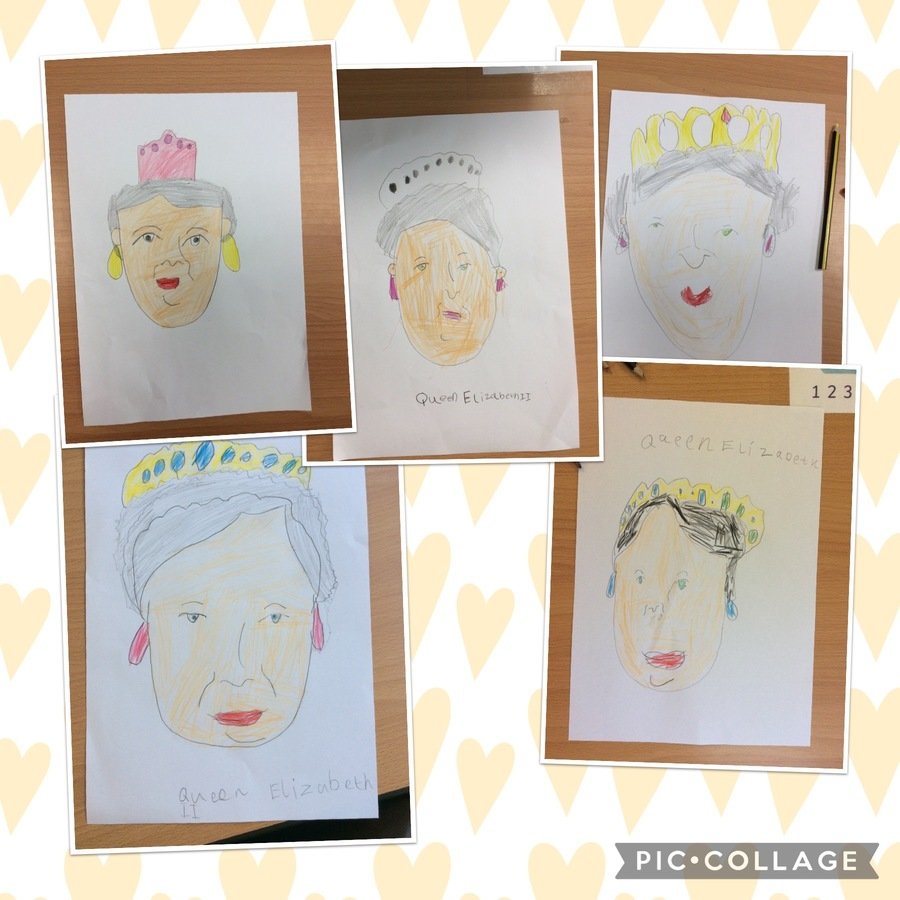 Easter Bonnet Parade
To celebrate the start of Spring Early Years and Key Stage 1 made Easter Bonnets.
We showed off our Bonnets in the hall and enjoyed seeing how creative our friends had been!
Mrs. Edwards had the impossible job of choosing one person from each class to get the star prize. Well done to all the participants!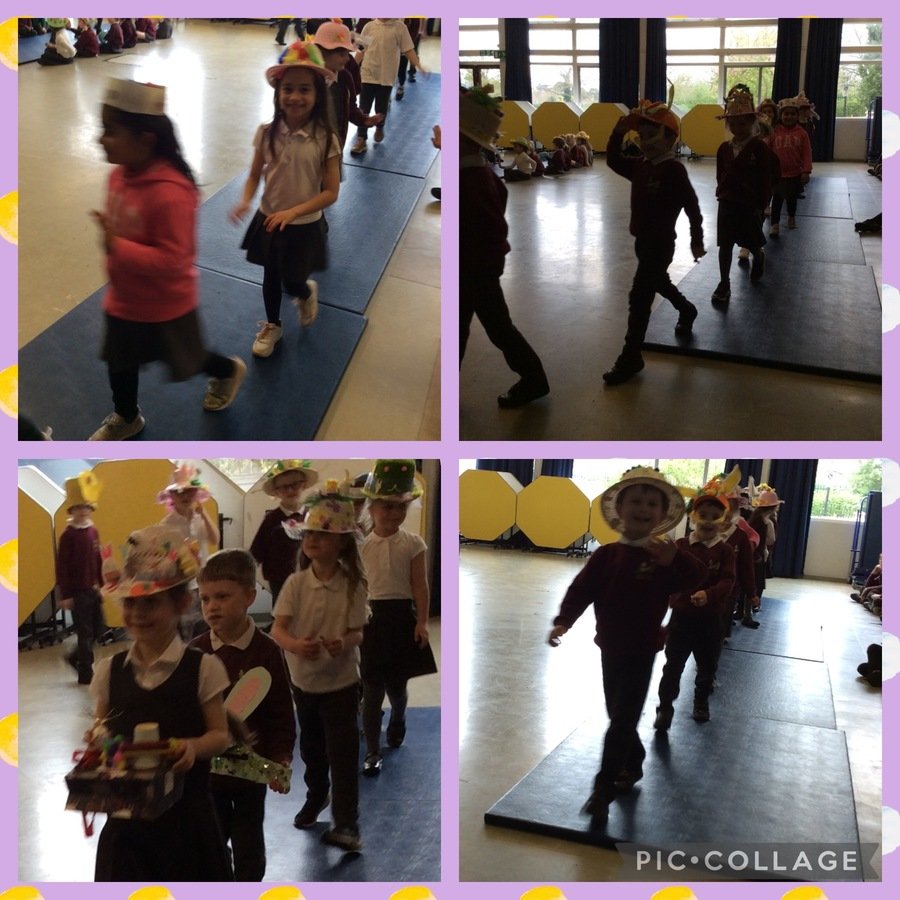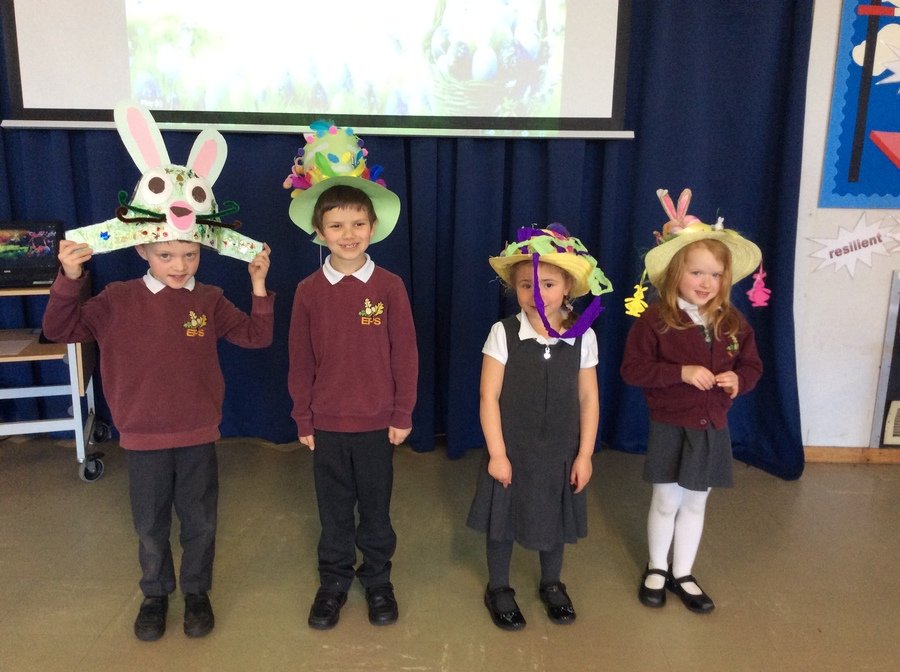 The Rabbit Problem!
In our English lessons we read the story The Rabbit Problem. We saw how Lonely Rabbit's search for a friend lead to some very funny adventures!
We saw how bored the rabbits got of eating carrots everyday and decided to share a recipe for Gingerbread Bunnies to cheer them up. First we read and ordered the recipe. We followed the recipe carefully to make our own gingerbread. Then, wrote our own recipe to send to Lonely Rabbit. Finally, we taste tested our Bunnies. They were delicious!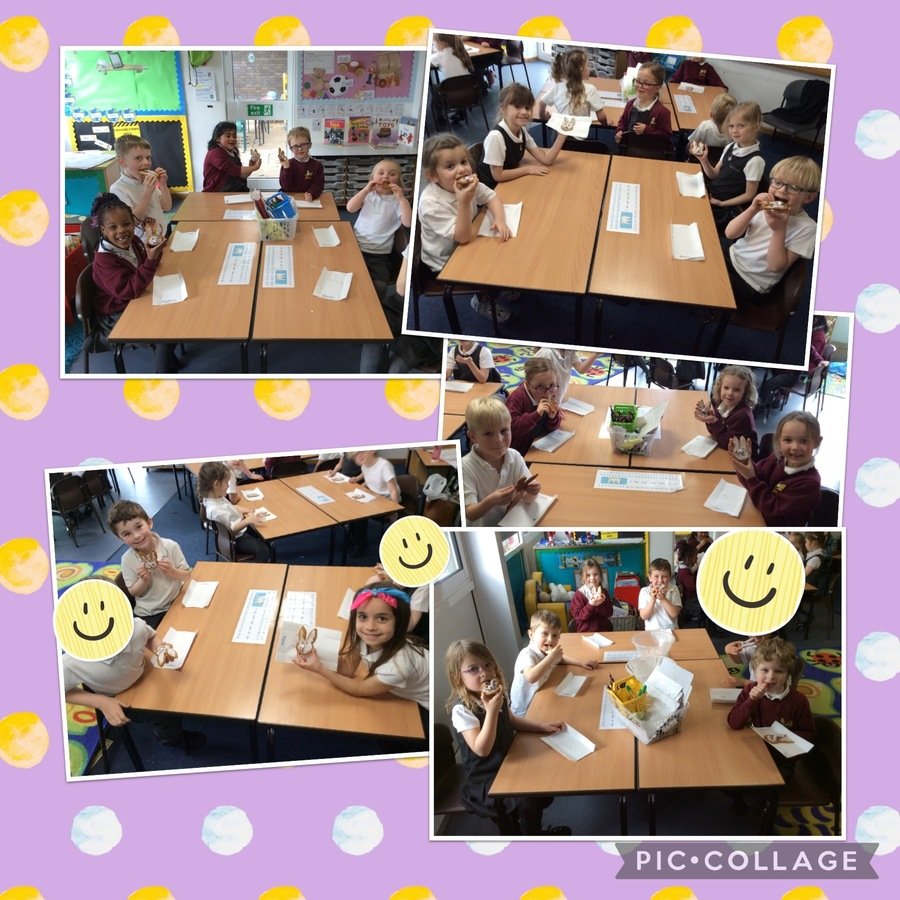 Science Week
In school we celebrated British Science Week. The theme this year was Growth.
We wrote acrostic poems about growth and drew lifecycles.
Maths
We have been learning about 'Length and Weight' in our Maths lessons. We measured things using non-standard measures and the introduced metres! The children enjoyed measuring things in our outdoor area, we estimated whether things were longer or shorter than a metre and then checked if we were correct.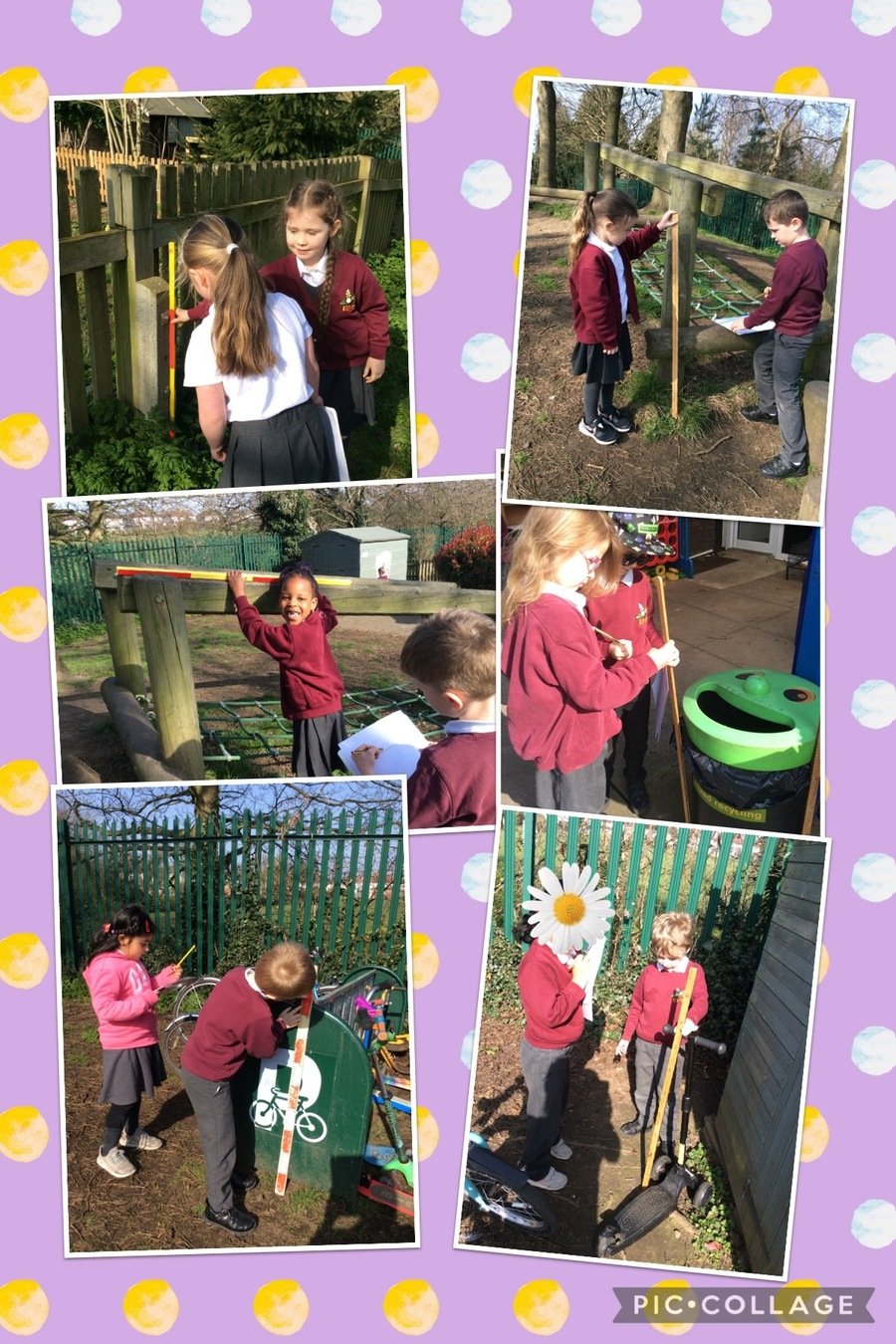 English
We have read the story of Traction Man!
We loved reading about the adventures of a boy and his toys. We read a poem about a toy box and then chose to write a poem about a pirate ship toy.
Nicola and Durphine would like you to read their poems!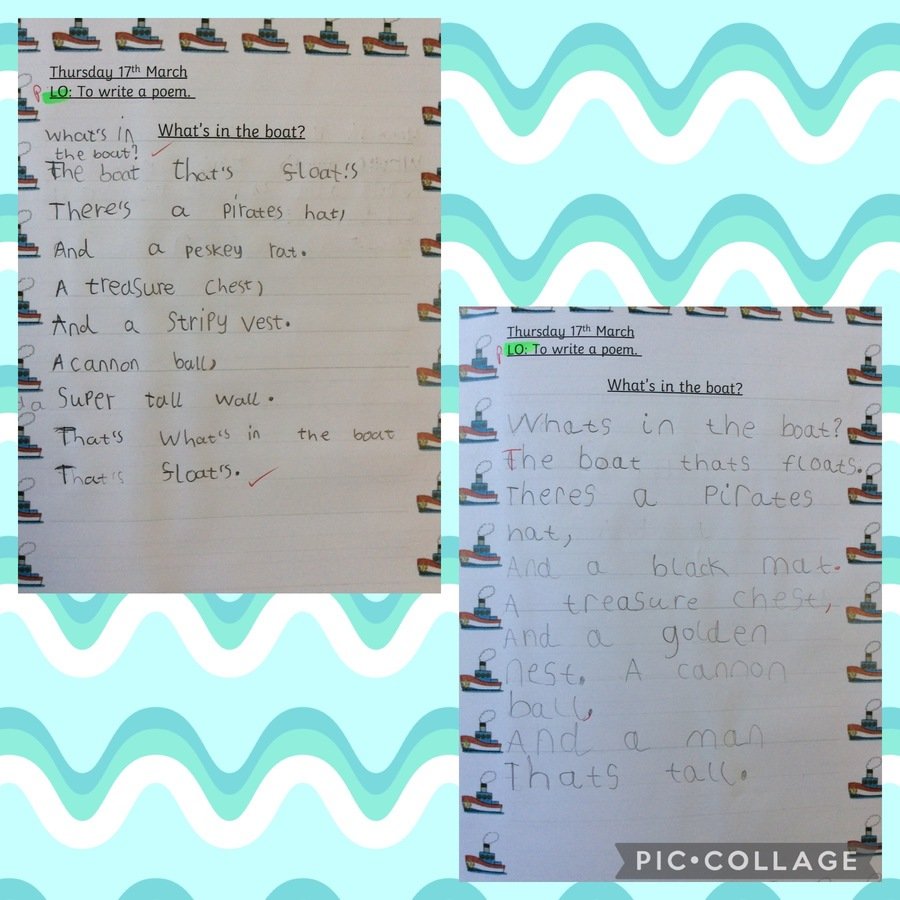 Lighthouses
In our History lessons we learnt about the significant individual Grace Darling. We found out what she did to become famous and discussed the word 'heroine.' We also researched how sea rescue has changed over the years. The children were really interested in finding out more about lighthouses so we read the story of The Lighthouse Keepers lunch. Then we made our own Lighthouses in our 'Structures' unit of DT. We made our structures stable using a wide base and experimented with ways of joining materials.
18th March 2022
Supporting Red Nose Day in Year 1!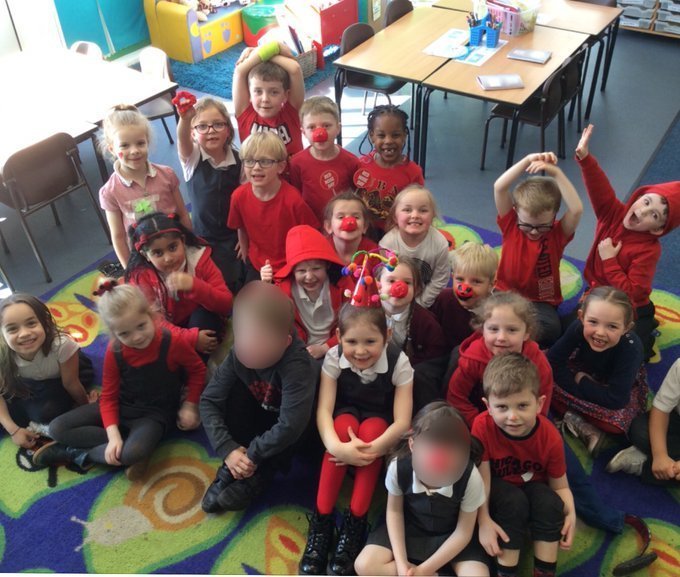 16th March 2022
Across school, we have been taking part in Taking Care learning. It is all about keeping ourselves safe. We have shown that we have the right to feel safe creating our colourful display.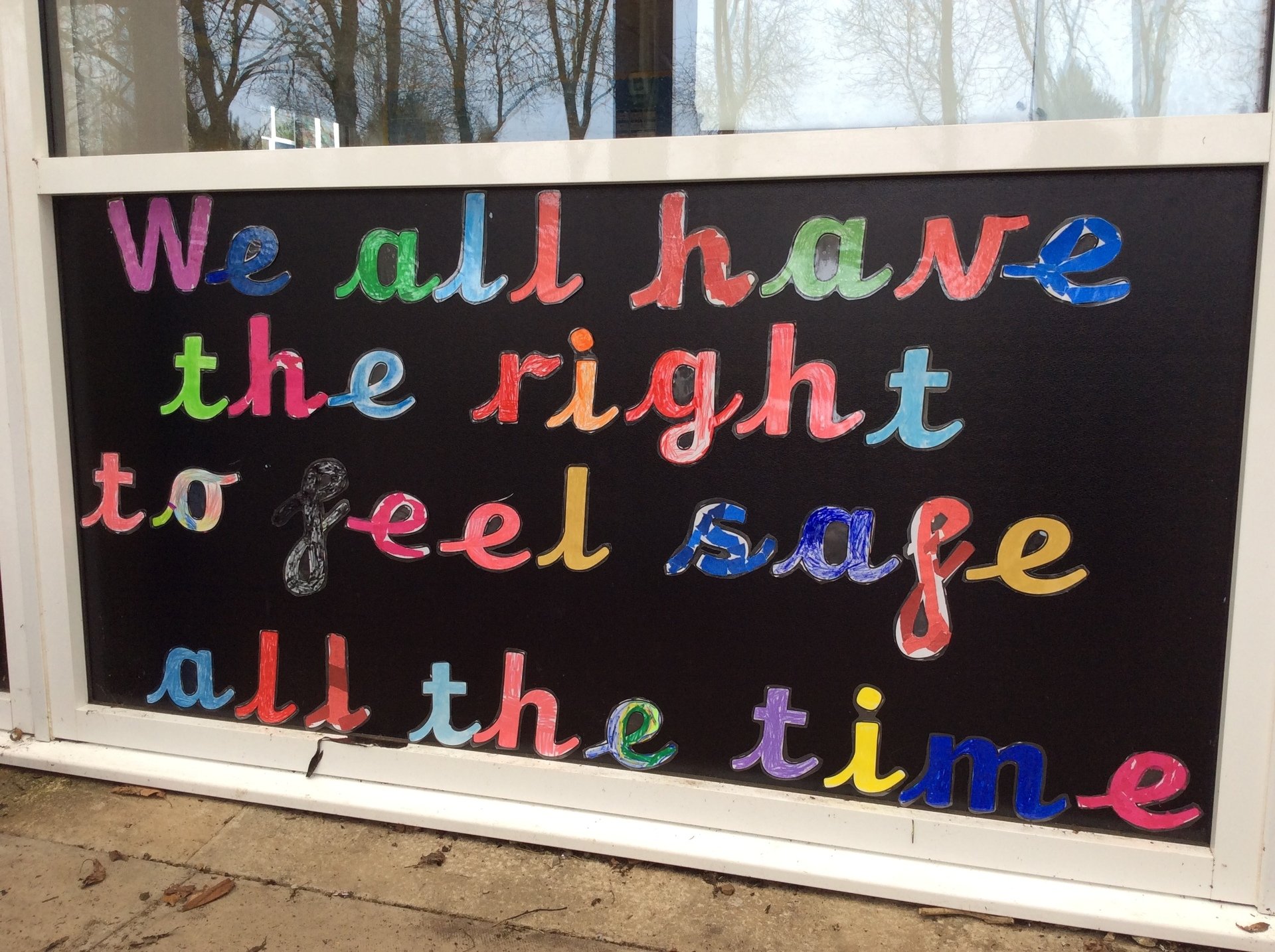 Year 1 would like to wish you a Happy Christmas!
Year 1 Class Assembly Autumn 2021
We are looking forward to sharing our learning about Remembrance Day with you in our assembly.
We have explored the importance of poppies through painting, poetry and digital art.
Year 1 Celebration Assembly Autumn 2021
Well done to all the Year 1 children for having a great start to the school year.
Please click HERE to watch our Celebration Assembly.