| | | |
| --- | --- | --- |
| Miss Forrester | | Mrs Butlin |
| | | |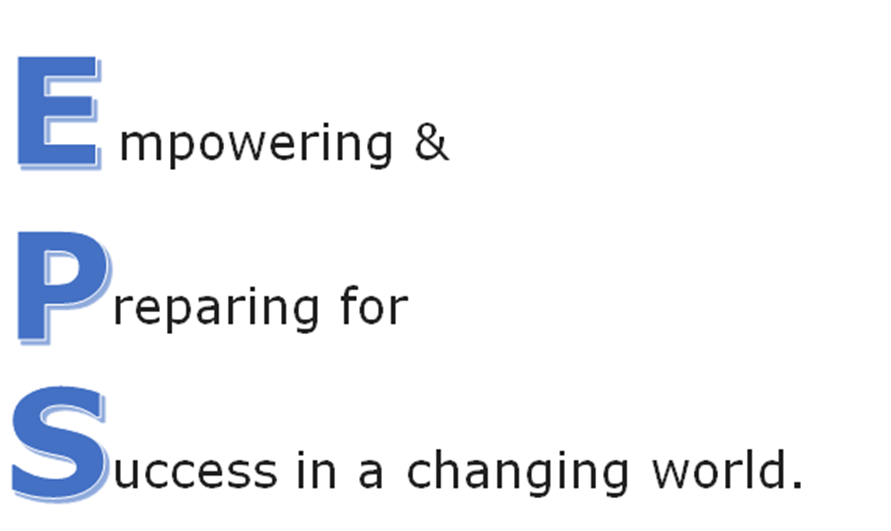 Look at how Year 2 Tigers contributed towards our school vision.
03.04.17 - Paddox Methodist Church
Today, Year 2 were invited to the Paddox Methodist Church. Together with the Church members, they retold the Easter Story. A very lovely morning.
31.03.17 - Year 2 at Rugby Gymnastics Club
Today Year 2 returned to Rugby Gymnastics Club to continue to build on their skills. Photographs will be added over the weeks so come back and look again soon
Hi, I am Miss Forrester and I am really happy to announce that I will be the teacher of the Tigers class up until the summer holidays! We have had a lot of fun in and out of the classroom over the past weeks and I am thrilled to be able to work with such enthusiastic children for the next few months.
Parents/guardians please feel free to see me at the end of the school day or write any messages in your child's home school communication books and I will be happy to help in any way that I can.
In the meantime, take a look around our webpage….
Learning Challenge
Why were Christopher Columbus and Neil Armstrong such brave people?
We had such a great time at the National Space Centre and have come back with loads of information to help us with our learning challenge.
Maths help…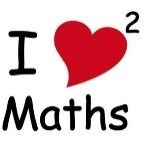 Using the inverse
http://www.iboard.co.uk/iwb/Inverse-Relationships-607 (get your child to make as many different versions of the number sequence as possible. Talk to them about the inverse and what it means (Inverse means the opposite, so switching addition and subtraction, multiplication and division)
See if they can complete some missing number question
Examples: (a) 6 + ____ = 17 (b) 8 - ___ = 5
(c) 8 x ____ = 24 (d) 24 ___ = 8
How we do this at school
We use the inverse calculation, so for (a) we would do 17 – 6, for (c) 24 8.
For subtraction & division, we simply do the same as the question says, (b) 8 – 5, (d) 24 8
Word problems
Children need to become familiar with the vocabulary in word problems.
Addition
Add
Sum
Total
Plus
Altogether
More than
Subtraction
Subtract
Take away
Minus
How many more
How much left/longer/shorter etc.
Less than
Time
We have been telling the time and estimating the time. You could help your child at home by timing how long it takes to do things. You could time washing your hands, eating dinner, brushing your teeth etc. We are trying to get children to establish a sense of time and realize that for some tasks, one minute can seem like a long period of time.
English help…
Apostrophes: Ask your child to point out the apostrophes in their reading books. Ask them why the apostrophe is there. Is it because a letter is missing(omission)? Or is it showing that something belongs to someone (possession)?
https://www.youtube.com/watch?v=gubPH3WEurg - The children loved this video!
Past & Present tense: Ask your child what they did at school today. Ask them what they are looking forward to tomorrow. Discuss what the difference is in the words that they used. For example 'yesterday we went' vs. 'tomorrow we are going'.
http://www.bbc.co.uk/guides/z3dbg82
http://www.bbc.co.uk/schools/starship/english/games/blast_the_rocket/big_no_sound/full2.shtml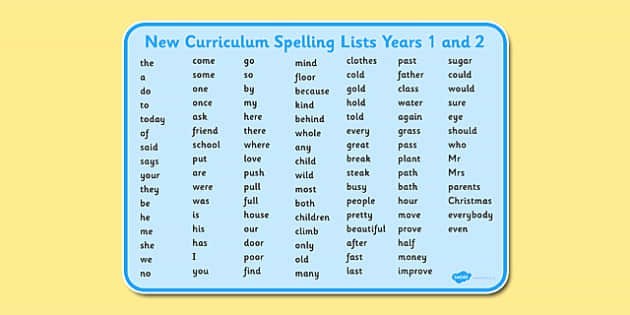 Handwriting
Some children are unsure the difference between capital letters and lower case letters. This is something that we are working on in school, but it would be great if you could help your child with this at home too. The most common incorrect letters are the forming of G and Y.
Science

Monday 13th March 2017
LO: To investigate a new substance
Today we made Oobleck by adding water to cornflour. We investigated why it would stop an egg from cracking. We also watched a time lapse video and made predictions about what was happening when a caterpillar became a butterfly.
Tuesday 14th March 2017
LO: To discover what makes a rocket blast off.
First we watched a rocket blast off from the Kennedy space Centre.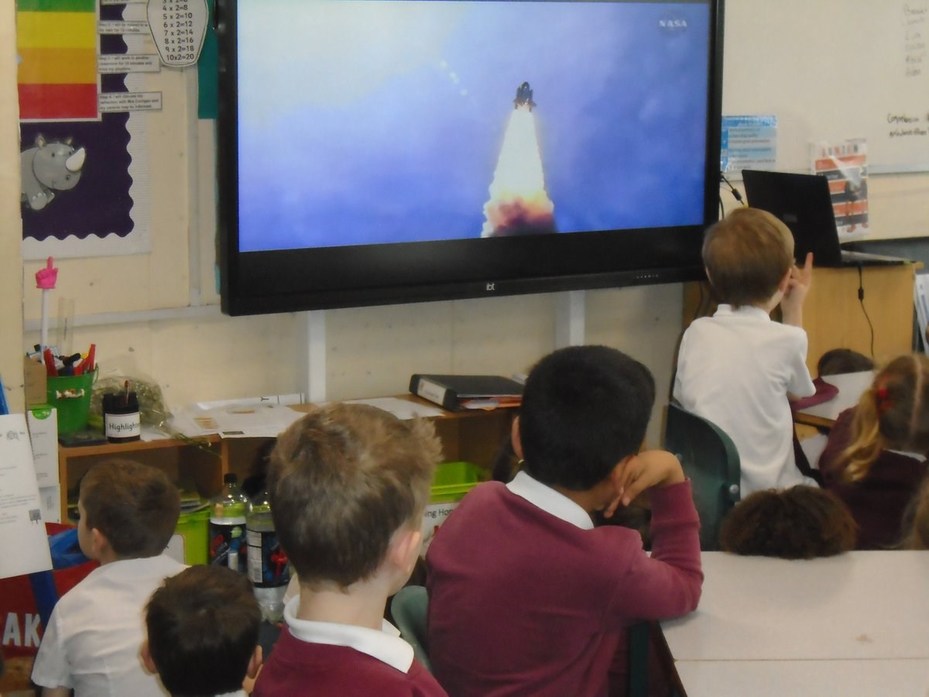 Then we experimented what would make pressure inside our cups by using hot and cold water and an alka-seltzer tablet.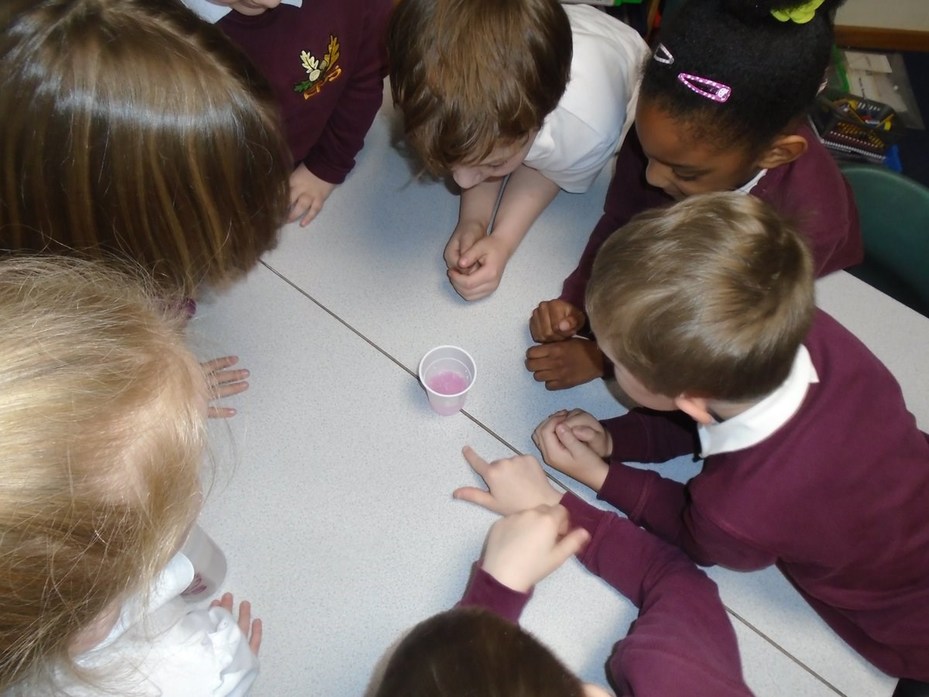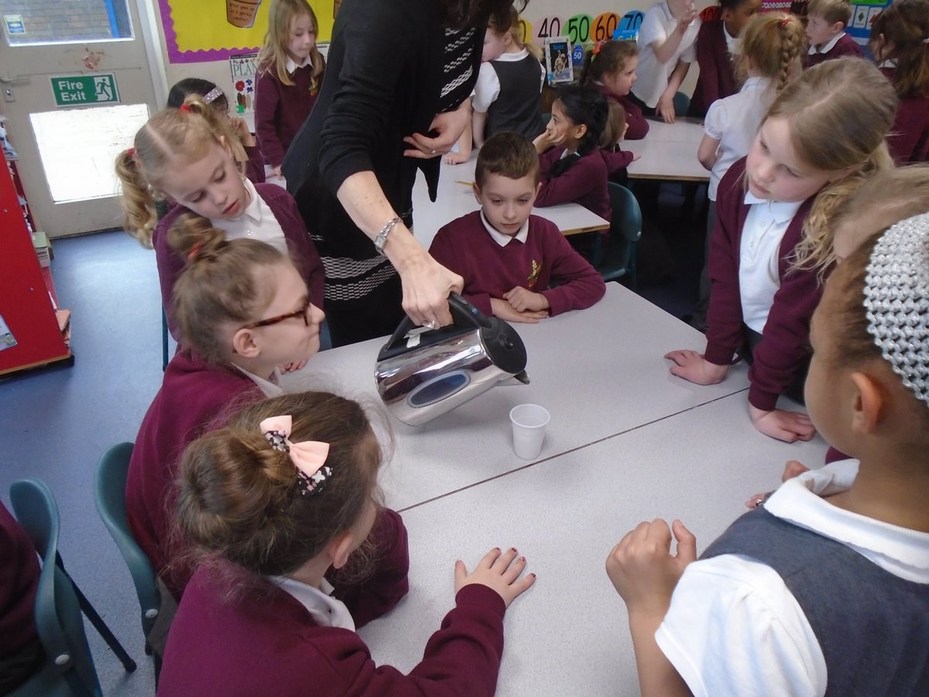 We broke an alka-seltzer tablet in half and put it into a film canister. Then we turned it upside down and waited for blast off!
The rocket shot into the air and we were all amazed!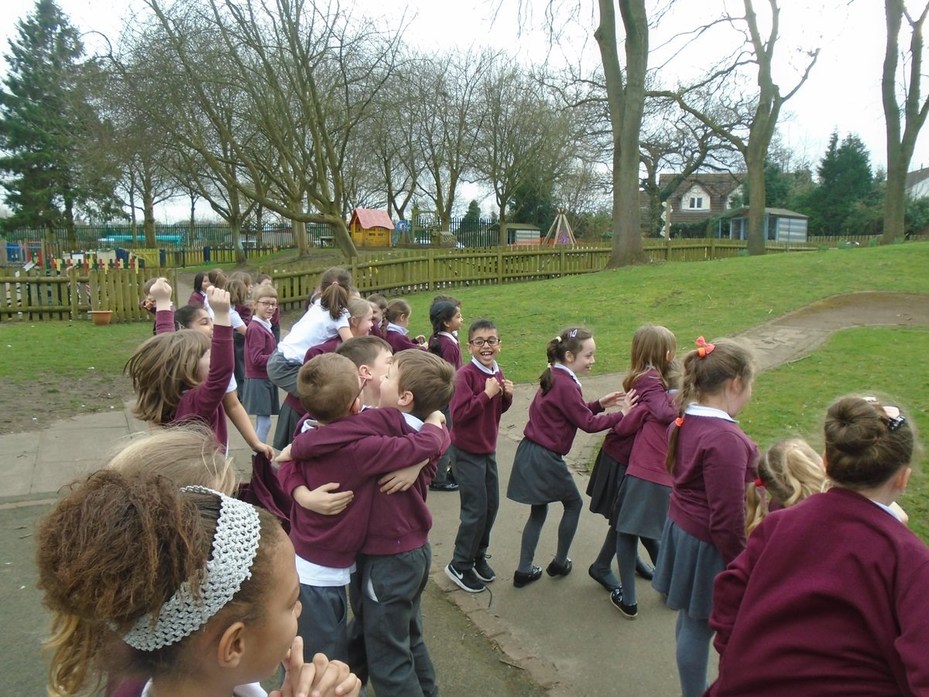 Wednesday 15th March 2017
LO: To understand what the digestive system is and what it does
Today we had an amazing visitor in our classroom. She was a paramedic and she taught us all about the digestive system. We even had a go at making our own digestive system along with making our own waste!
We learnt about what happens to the food we eat by mixing food together and making our own oesophagus, small intestine, large intestine, stomach and rectum.
Thursday 16th March 2017
LO: To make a bulb light up by creating a full circuit.
Today we worked with Year 6 to learn about electricity. We made full circuits and tried some different materials to see if they were conductors or not.
Friday 17th March 2017
Today we shared our learning with the rest of the school. It was lovely to hear about what everyone has done this week and receive science stars of the week certificates. We are very thankful to Miss Towers for organizing such an amazing week!
That's all for now but watch this space for some more information about our amazing learning!
Please click the picture below to access the PowerPoint from the KS1 Parents Maths meeting.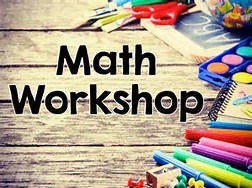 Learning Challenge 4
Why were Neil Armstrong and Christopher Columbus brave?
Subsidiary LC Questions:
What would we need to take with us on a voyage of discovery?
Who was Christopher Columbus and why do we talk about him today?
Who was Neil Armstrong and why do we talk about him today?
What would it be like to be a spaceman?
Who do you know that is famous and what can you find out about them?
Can you create a space painting or a painting of an old ship sailing on the sea?
Why would Christopher Columbus's and Neil Armstrong's voyages have been very dangerous?
How did Christopher Columbus and Neil Armstrong make our world a better place?
Reflection: What would you like to become famous for and why?
As part of learning challenge, we visited the Space Centre in Leicester. We had a wonderful time and learnt so much.
Learning Challenge 3
Where would you prefer to live: England or Africa?
Subsidiary LC Questions
What are Ghanaian people proud of?
What are the main differences in the climate of Ghana and England?
Which animals would you find living in the wild in Ghana?
How can you recreate Ghanaian art?
Do Ghanaians live a healthier life than we do?
What would your school day be like if you lived in Ghana?
Can you recreate Ghanaian music?
Suggested Texts:
Bringing the rain to Kapiti plain by V Ardeena
The Leopard's Drum by Jessica Souhami
Learning Challenge 2
What was life like when the Queen came to the throne in 1953?
Our second Learning challenge will be a History topic.
We will be finding out what it was like when the Queen came to the throne in 1953.
During the first week back the children will have discussions about the Queen and what they would like to find out about life in 1953. The questions raised in these discussions will help to develop the subsidiary Learning Challenge questions.
Suggested texts:
Queen Elizabeth II's Britain: A celebration of British history under its longest reigning monarch
Queen Elizabeth II: Level 3 (Usborne Young Reading) (Young Reading Series Three)
QEII We Love You: A Child's-Eye Celebration of Queen Elizabeth II
Famous People, Great Events: Becoming Queen Elizabeth II
The Queen
Science
We are focusing on healthy living- thinking about food/diet, what exercise is good for us and to discuss what it means for us to be alive.
KS1 Science Year Two Workout: Growing & Staying Healthy (for the New Curriculum)
Your Body: Inside and Out: Food and Digestion
Science Made Easy Becoming a Science Observer Ages 5-7 Key Stage 1 Book 1 (Carol Vorderman's Science Made Easy)
Ways Into Science: Keeping Healthy
Writing and sharing sentences in our grammar lesson.
Children have been learning what all sentences need:
1) a capital letter
2) a subject
3) a verb
4) punctuation to close (.?!)
Learning Challenge 1
Prime Learning Challenge Question
What would Kamrita find exciting about Rugby?
Subsidiary Questions
Where could I take Kamritra on a special outing in our town?
Why would Kamrita need to know my postcode to find my house?
How would Kamrita use her map to find her way to school?
What would appear on Kamrita's map of our town?
How can we create paintings from our photographs of special places in our town?
Reflection: Photoshop presentation based on how pupils answered each question
Click HERE to view our parents meeting PowerPoint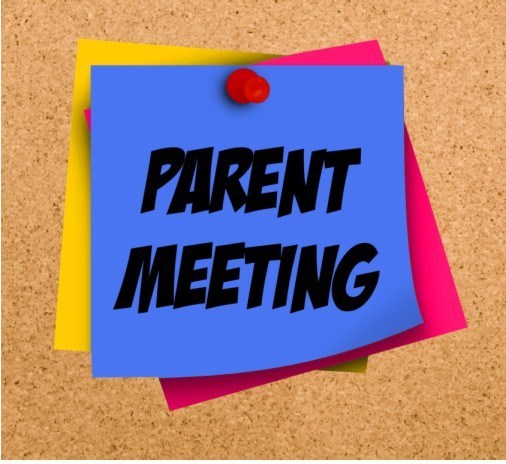 Useful websites that you and your child can access at home:
Maths:
http://www.bbc.co.uk/bitesize/ks1/maths/
http://www.mathgametime.com/grade/1st-grade
http://www.mathplayground.com/games.html
English:
http://www.topmarks.co.uk/english-games/5-7-years/words-and-spelling
http://resources.woodlands-junior.kent.sch.uk/interactive/literacy.html
http://primarygamesarena.com/Years/Year-2
http://offbyheart.co.uk/english/yr2_e_g.php
http://resources.woodlands-junior.kent.sch.uk/games/educational/literacy.html
Recommended books for Year 2 children:
The Enchanted Wood
Five on a Treasure Island
A Bear Called Paddington
The Milly-Molly-Mandy Storybook
Flat Stanley
Clarice Bean, That's Me
That Rabbit Belongs to Emily Brown
The BFG l
The Story of Babar
My Naughty Little Sister
Asterix the Gaul
Amazing Grace
Finn Family Moomintroll
The Queen's Nose
The Sheep-Pig
Diary of a Wimpy Kid
Pippi Longstocking
Winnie-the-Pooh
The Worst Witch by Jill Murphy
The True Story of the Three Little Pigs
Horrid Henry
The Arrival
Charlotte's Web
Little House in the Big Woods
Mister Magnolia
Welcome to Year 2! Where lots of exciting things will be happening throughout the year.
The children have been settling in very well and adapting to a new learning environment and teacher. As you are aware we are Tiger Class and we have been finding out lots of information about Kamrita, our adopted tigress.
The children have had lots of fun exploring numbers so far this week in Maths and during their English lessons they have been thinking about Recounts and what they did in their summer holidays.
For our Learning Challenge the children are answering the question – 'What would Kamrita find exciting about Rugby? '. The class came up with lots of questions that they would like to ask Kamrita. They have also spent time picking out lots of features of the Asian forest where Kamrita lives and begun to explore the human features of Rugby.
Over the next week the children will be developing their scientific knowledge further by exploring the properties of different materials. This will link in nicely with our art project where the class will be looking at features of different buildings and their textures and patterns. They will be using the skills that they develop to draw their own masterpiece, in the style of Monet.
PE lessons will be on a Monday and a Wednesday. Please ensure your child has a named PE kit in school. This needs to be white T shirt, black shorts and pumps (also outdoor shoes if possible).
Homework will be given out on a Friday and expected back in the following Thursday. Your child will bring home spellings, a piece of Mathematics and sometimes another piece of relevant curriculum focused work.