Year 1 Polar Bears 2020- 2021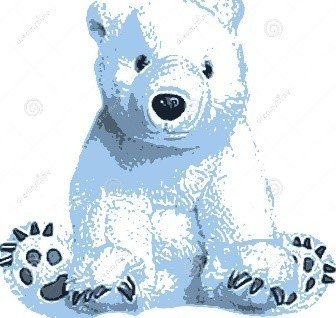 Miss Haynes, Mrs Hopper and Mrs Butlin would like to welcome you to the Polar Bears webpage!
We will upload photographs of our learning on Twitter so follow us @EastlandsSchool
Week beginning 12.10.20
This week in Maths it was our last week on our addition and subtraction unit before we move onto shapes and patterns. We practiced writing equations in different ways and recognised that in addition, if you swap the parts around, the whole is still the same.
In English we finished our story 'Here we are' by Oliver Jeffers. We each wrote a note to tell people how we can look after our planet Earth and put these on display, alongside our self portraits.
In Phonics we have just completed the latest set of assessments so the children's books have been changed.
In Geography this week we explored the capital city London and drew and wrote about the famous landmarks you might see if you visited London.
This also fed into our Art lesson this week where we sketched pictures of famous buildings in London, really focussing on detail and also practicing light and dark shading.
In Science we sorted objects into the categories, 'Lived', 'Non-Living' and 'Never lived'. Items included a flower, a tree, a pen, an alarm clock and a newspaper.
Below are some photos of us working super hard this week :)
Week beginning 5.10.20
This week Year One have been very busy learning to write questions in English and planning and writing their own poem about their favourite thing to play on at the park. We used some amazing adjectives in our writing and included a question in our poems too.
In Maths we have been focusing on addition and subtraction, learning to tell a story about an equation and using a variety of resources such as part-whole models and number tracks in order to solve equations.
In Science we learnt about similarities and differences between different animals.
This week we had a focus on Black History Month and we learnt all about Rosa Parks, producing our own fact files about who she was and what difference she made.
In computing, we spoke about what makes us feel happy at school and we drew pictures of what makes us happy at school and then practiced using our voice over the picture to explain what makes us happy, These were uploaded to seesaw!
In Music we practiced finding a beat to different music and came up with lots of inventive ways to show the beat each time using body percussion, such as tapping shoulders, tapping feet and having a dance in time to the beat!
We continue to have a big focus on number and letter formation, so any help at home in this area is greatly appreciated :)
Week beginning: 14.09.20
This week we have started our new RWinc groups. Group A-C are working with Mrs Butlin revising set 1 sounds and groups D-I are with Miss Haynes/Mrs Hopper learning set 2 and 3 sounds.
In Maths we have been focusing on doubling and halving, learning that they are inverse operations and we have also been learning about finding one more and one less using objects and a number track.
In English we read a lovely poem by Shirley Hughes called 'Out and about' and we went on our own adventure outside to see what things we could do with nature to keep us busy. We came up with some fabulous ideas, such as using sticks to make a campfire, making wind chimes out of sticks and paper, using magnifying glasses to look for minibeasts and investigating what different stones and leaves look like. There are some photos of our adventure below! We then used our outdoor experience to write some lovely poems and we included lots of great adjectives in our writing.
In Topic we continued with our 'Barnaby Bear visits the UK' unit and started to look at different weather and the four seasons.We enjoyed dressing up four different Barnaby Bears with clothes for the four seasons.
In Science we continued with 'Our living Earth' and this week we learnt about the names of various baby animals and matched them with their Mums.
Just a reminder that all homework now goes onto the Seesaw platform-something the children are really enjoying! This homework is set on a Friday and is to be completed for the following Wednesday please :)
It has been so lovely welcoming all the children back to school and they have all settled into Year 1 life brilliantly!
This week we have been very busy beginning lots of different subjects in Year 1.
In Maths, we refreshed our memories of part-whole models and separated different items, such as cubes, in different ways in order to make number bonds upto 10. We had a big focus on counting accurately.
In English, we have started looking at the story 'Here we are' by Oliver Jeffers as part of the whole school recovery curriculum. We explored all about our world and the different features of our planet and what makes it such a wonderful place. We thought about what our planet is like and what sort of things we can see or do here on Earth and produced an information leaflet.
In Read Write Inc, reading assessments are taking place this week in order to begin new phonics groups next week, where due to being in a class bubble, half of the class will be with Miss Haynes/Mrs Hopper and half of the class will be with Mrs Butlin. RWinc reading books will be sent out next week according to how your child did on their latest reading assessment.
In Science our focus this half term is 'Our living Earth' and we learnt all about the lifecycle of a butterfly.
In Computing this half term our focus is on online safety and we started to look at different features of the programme 'purple mash' and how to navigate around it, including how to login and creating our own avatar, understanding why it is useful.
In Topic, our focus this half term is Geography, 'Barnaby Bear investigates the UK'. In this weeks lesson we located the UK on a world map and identified the four countries of the UK and located them on a map.
PE focused on co-ordination and balance. We are learning to persevere and to ask for help when appropriate, and to 'follow instructions, practice safely and work on simple tasks by myself'.
In Art we have started our 'drawing' topic for this half term and we went on a walk around the big field in groups, discussing the different features we could see such as grass, fences, trees and collected some natural objects. We then went back to the classroom and sketched our map of where we went and what we saw along the way.
Mrs Vikmanis has started PSHE/RE lessons in our class this week. We started learning about citizenship in PSHE and 'what does it mean to belong to a faith community'? in R.E.