Year 2 Tigers 2020- 2021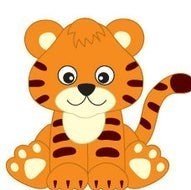 Hello and welcome to the Year 2 webpage! Miss Tuckey and Ms Haynes will be adding information, learning and photographs here over the year. Please follow us on Twitter for snapshots of class life. @eastlandsschool.
Please click HERE to view the latest online safety advice from Cyber Safe Warwickshire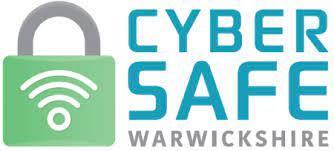 June 2021
Have a look at the amazing day we had at school. It was just like we were in sunny Australia.
We are proud to share our Christmas Performance with you.
15th December 2020
Hello Year 2 children, parents and carers!
We have had a busy second half to our Autumn term and I think we are all ready for a well-deserved rest over the Christmas holidays. This term we were lucky enough to have the fabulous Miss Stowers join us for a few weeks! We hope she will come back to visit us again soon!
In English we have been reading the story of Pattan's Pumpkin. The story inspired us to write some poems about the giant pumpkin. The children came up with some really creative descriptions and rhyming words. We also had a go at rewriting the story of Pattan's Pumpkin. I loved the way the children used the language and the features they had spotted in the story when writing.
In Maths we have been learnt how to use bar models for addition, subtraction and finding the difference. We also looked at measuring length using metres and centimetres. Over the past couple of weeks we have looked at representing information using tally charts, pictograms and block diagrams. Lots of these things were new to us and the children showed great resilience when developing new skills.
In our History lessons this term Miss Stowers taught us all about 'Famous Queens.' We learnt about Queen Elizabeth I, Queen Victoria and Queen Elizabeth II. We made fact files about the Queens and compared life during their reigns.
In preparation for Christmas the children worked hard to create our 'Year 2 Christmas Video' we are looking forward to the premiere on Thursday! We have also made a few surprises to come home with us at the end of term and decorated some delicious gingerbread men!
17th November 2020 - Antibullying Week
All of Eastlands are taking part in raising awareness of bullying over this week. Andy and the Odd Socks helped us with a virtual assembly and we rocked to the song 'The kids are united', get you air guitar ready to rock with them. Some of us wore odd socks to show that we are all unique and celebrate individuality. We have made a very special piece of art which will be displayed in our classroom window at the end of the week. Keep an eye out for it and we will share a photograph on Twitter soon.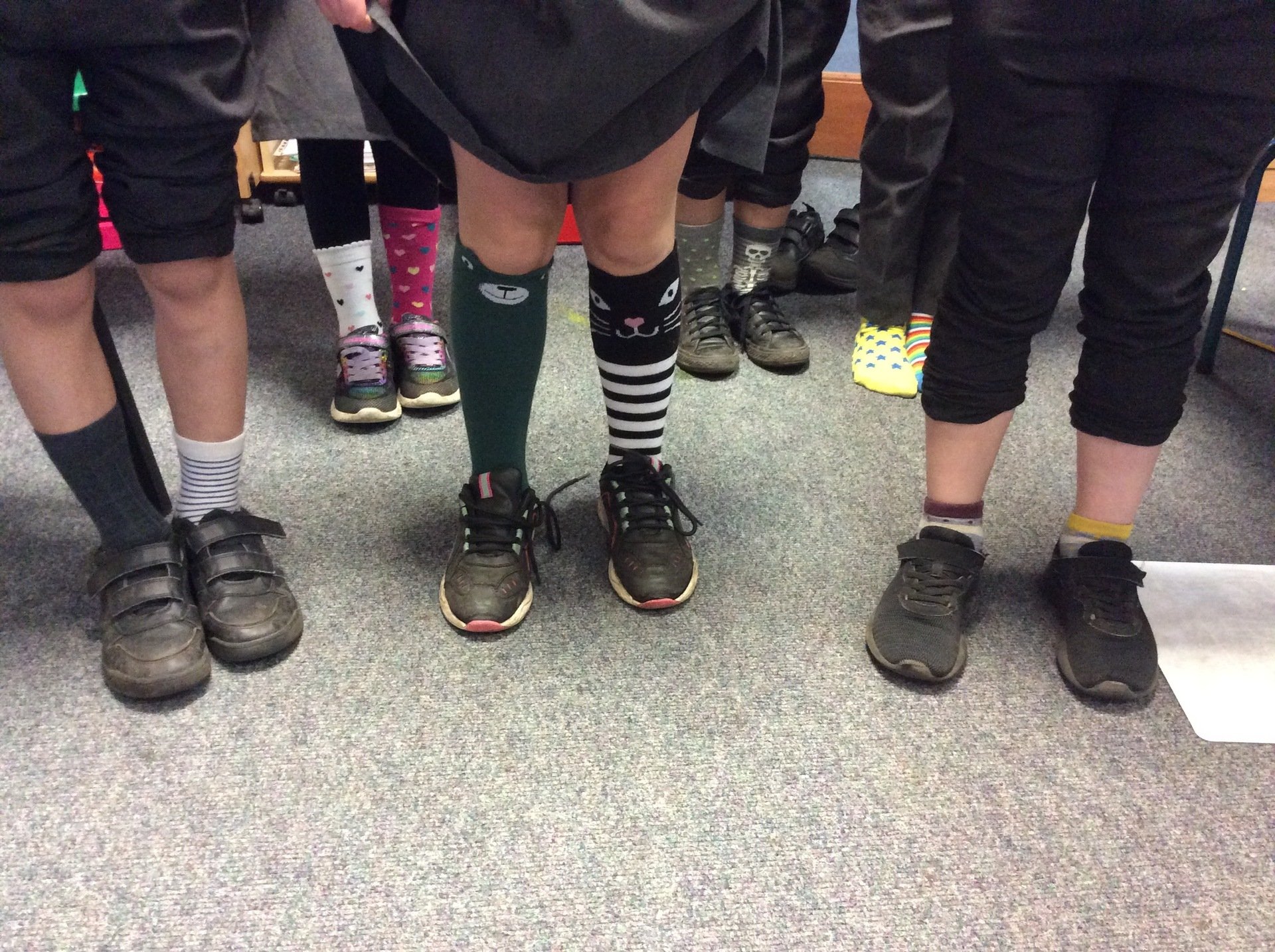 Hello Year 2 children, parents and carers!
We have had a fantastic start to our school year. Even though school feels very different at the moment you have been mature and sensible and settled into Year 2 brilliantly. You have made me and Ms. Haynes very proud.
We have been reading the book 'Here We Are' by Oliver Jeffers over the past few weeks. It really got us thinking about life on Earth and our environment. We made leaflets to help Bob the Alien when he comes to visit Earth. We included information on things to do, animals, people and of course some rules for him to follow.
In Maths we have deepened our understanding of two-digit numbers. We have been using diennes and ones to show the value of digits. We have added and subtracted tens and ones from two-digit numbers. It has been quite tricky at times, but you showed real determination and perseverance. Well done!
In Science we have been learning about 'Our Living Earth' we made the life cycle of butterflies using paper plates and pasta, then we wrote about the life cycles in our Science books. We have also sorted animals into groups such as mammals, reptiles, insects, amphibians and fish. For homework some children made fantastic life cycles of birds.
In our geography lessons we have labelled the seven continents and the five oceans. Can your child name them all? We have shown how we are linked to the rest of the world by creating posters for homework.
We are using Seesaw for our homework now, it took some time to get used to the new way of working (even for me!) but now everyone is accessing their homework and activities and responding to them. Keep it up!