Nursery Dolphins 2017 - 2018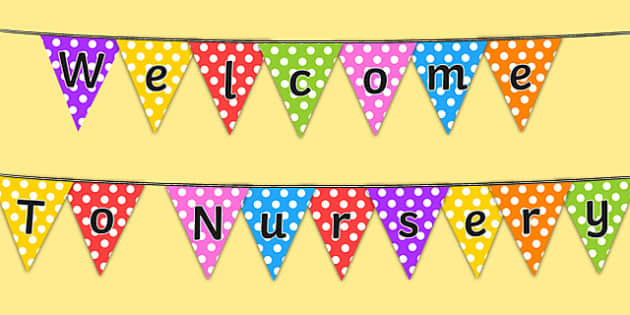 Miss Shipp and Miss Prendergast would like to welcome you to the Nursery Class Webpage!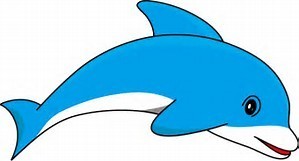 About Nursery:
Eastlands Nursery is managed by Eastlands Primary School. We prepare each child to be ready for school through outstanding learning opportunities and high expectations both socially and educationally. Our aim is to enable your child to reach their full potential through a high quality curriculum planned around their needs and interests. Children are eligible for Nursery in the year prior to their entry to school i.e. the September following their third birthday. Parents should register their child for a Nursery place by completing and returning the registration form here to Mrs Devine (School Business Manager)
Curriculum
Children are born ready, able and eager to learn. They actively reach out to interact with other people, and in the world around them. However, development is not an automatic process, it depends on each unique child having opportunities to interact in positive relationships and enabling environments.
In Nursery we will be using and following a document called The Development Matters, which acts as guidance for the Early Years Foundation Stage, and enables us to clearly assess and progress each child's learning.
There are three prime areas of The Development Matters; Personal, Social and Emotional Development, Communication and Language and Physical Development. Then there are also four specific areas; Literacy, Mathematics, Understanding the World and Expressive Arts and Design.
The Key Characteristics of Effective Learning, which move through all areas of learning, are as follows:
• playing and exploring
• active learning
• creating and thinking critically
Each area of learning and development is covered across the year through planned,purposeful play and through a mix of adult-led and child-initiated activity. Play is essential for children's development, building their confidence as they learn to explore, to think about problems, and relate to others. Children learn by leading their own play, and by taking part in play which is guided by adults.
At Eastlands Primary School we will ensure that we respond to each child's emerging needs and interests, guiding their development through warm, positive interaction. Eastlands Primary School follows a Learning Challenge Curriculum. In Nursery, we will be using this Curriculum and The Development Matters as guidance, whilst ensuring that the children's learning is child-led and based on their personal interests.
Nursery

Prime Learning Challenge

Prime Learning Challenge

Autumn

1

Who lives in my house?

How do I get about and how do things move?

Autumn

2

How many nursery rhymes do I know?

What makes a sound?

Spring

1

Which colours make you feel happy or sad?

Where does the day go at night?

Spring

2

What happened to Jack's beans?

Who goes to the ugly bug ball?

Summer

1

What would you find at the farm?

Who are the famous animals in my books?

Summer

2

What can I do with water?

How do things change? (supporting transition to Reception)
September
Welcome to Nursery! During September Miss Prendergast and I were getting to know your children and what they enjoyed doing. We established our main Nursery rules: good listening, good looking and good sitting and the children familiarised themselves with the classroom. Our first Learning Challenge focused on houses and homes. The children thought about their own houses and what they were made of, what number house they lived at, who lived in their house and who comes to visit them. We read the story of the three little pigs and explored what materials would be best for building houses, then had a go at making our own! During carpet times the children were challenged to see what shapes they were able to see in pictures of different houses.
October
Our second Learning Challenge was all about transport, looking at different types and the different ways we can move to get ourselves around. Nursery experimented during outdoor learning on the trim trail and were all very good using the equipment. We watched an aeroplane simulator video to use our imaginations and experience what it was like to fly! We considered the ways we can stay safe around roads and that we must always hold a grown ups hand. The children drew their own car mat (with roundabouts and traffic lights!) for the vehicles to navigate around. Nursery also learnt about Diwali and celebrated by making Henna patterns like the ones we had looked at on one Nursery friend's hands. Have a great half term holiday!
November
This month we took part in World Nursery Rhyme Week as part of our Learning Challenge 'How many nursery rhymes do I know?' During carpet time we mind-mapped all the nursery rhymes the children already knew, then added to it at the end of the month with all the new ones we had learnt! We looked at what happened when Humpty Dumpty fell off his wall, counted balls of wool out for Baa Baa Black Sheep, sang '5 currant buns' and placed real currants onto buns, paying for them in our role play bakery shop. We discussed Halloween and bonfire night, and made spotty headbands for children in need! We also began free-flow choosing inside or outside. This means that the children can choose for themselves when they would like to go outside throughout their session, and when they would like their snack. Lots of reminders are always given, but the children have adapted to this change really well and understand the new routine.
December
Our next Learning Challenge was all about investigating different sounds. Nursery looked at body sounds, percussion sounds and even made their own musical instruments! The children split into groups and performed as a band to the other half of the children who took on the role of the audience, then they swapped. We also learnt about animal sounds, and categorised them into their habitats. Nursery listened beautifully to the story of 'The gingerbread man', encouraging them to repeat and join in with key parts of the story. Goldilocks was our next story, where we explored the difference of size for daddy, mummy and baby bears objects. Nursery also attended their first school trip to watch 'We're going on a bear hunt', it was thoroughly enjoyed by all and children were very well behaved. We finished this term with our Christmas nativity performance (the children were brilliant!) and our Christmas party, with lots of food, games and dancing! We hope you have a lovely Christmas and can't wait to hear what the children have got up to!